FOXWELL NT650 OBD2 Automotive Scanner ABS Airbag SAS EPB DPF Oil Service Reset OBD2 Scanner
Foxwell NT650 AutoMaster is a new model which provide for workshops, technicians and enthusiasts alike affordable professional engine, airbag, ABS diagnostic solutions and more 13 System special reset functions, especially TPMS, EPB, Oil Service, ABS, Airbag, DPF, Throttle TBA/TPS, and battery configuration, it stands out in a variety of similar tools by delivering wider coverage of vehicles, more accurate diagnosis, more reliable performance and better user experience.
Top 6 Reasons to Get Foxwell NT650 Automotive Scanner:
1. Scans all diagnosable 14 electronic control units, Engine Scan, ABS,SRS,SAS,EPB,Oil,DPF,TPMS,TPS,BRT, CVT, Injector, Gear Learning, Odometer reset (exchange odometer,not adjust Mileage), detect error and single click to clear quickly
2. Identify the vehicle parts number and VIN,CID number. shows live vehicle sensor data in text and graph format
3. Life time free update online!
4. Clearly arranged keypad, menu-driven operation, shortcuts and impressive 4.3" color display together make the series extremely easy to use.
5. A rubberized sleeve protects, resist impact and damage , ensure your scan tool will be around for a long time.
6. Support Multi-language: English, French, Spanish, Hungarian, Korean, Japanese, Italian, German & Chinese
Foxwell NT650 Scanner Features:[COMPREHENSIVE SERVICE DIAGNOSTIC TOOL]
NT650 diagnostic scanner supports the most commonly used services and maintenance, including but not limited to oil reset, ABS SRS light reset,EPB reset, DPF regeneration, SAS calibration,BRT,TPMS reset,EPS. It offers quick and easy solutions to everyday task in the workshop.
[WIDE VEHICLE COVERAGE]ABS / SRS diagnosis for more than 58 car makes, oil reset for more than 49 car makes, electronic parking brake reset for 42 car makes, DPF regeneration for 33 car makes,throttle body alignment for 30 car makes, SAS calibration for 41 car makes, TPMS adaptation for more than 32 car makes,ect. It's the most suitable professional car service tool for enthusiasts, small garages, independent repairs, specialized garages and technicians.
[GLOBAL OBDII/EOBD SCAN]
NT650 obd2 diagnostic code reader provides comprehensive OBDII diagnostics for global OBDII/EOBD vehicles, reads and clear codes, turns off MILs, requests and records live sensor data,ect. In addition, it supports all 10 OBDII test modes, includs the mode 6 test. Powerful graphing capability gives you the "real picture" of what's going on in the vehicle, which allows you focus on any suspicious or symptom-specific data parameters.
[EXCELLENT VALUE FOR MONEY]
Clearly arranged keypad, menu-driven operation, shortcuts and easy-to-read 4.3'' color display make the scanner extremely easy to use. In addision, FOXWELL NT650 constructed to resist impact and damage in the tough workshop environment. A hollow blow molding tool box, rubberized sleeve, the secure fit extra corner padding and screen protector ensure your diagnostic tool will be around for a long time.
[THE BEST CHOICE YOU CAN TRUST]
Knowing what is exactly wrong with your car will surely cut many unnecessary costs, It is a great choice if you are looking for a obdii scanner well-built and easy-use. NT650 multi-application diagnostic scanner is original from FOXWELL, we provide LIFELONG FREE upgrade and 18 months for any quality problem.
FOXWELL NT650 Professional Sepcial Function Scanner1. OBDII/EOBD engine scan
Check engine warning light appear reason and engine runing live data,inspect engine emission level,identifi VIN EIN number.
2. ABS, Antilock Brake Reset
The auto bleed procedure is used on BOSH 5.3 equipped vehicles. This procedure uses a scan tool to cycle the system solenoid valves and run the pump in order to purge the air from the secondary circuits.
3. SRS Airbag Crash Data Reset
Your airbag crash data module will be restored back to its factory condition after accidents
4. SAS Steering Angel Sensor Reset
helps clear the fault steering angle sensor memories and plays an important role in the steering angle sensor calibration.
5. EPB Electronic Park Brake Reset
EPB Service allows you to perform the service and maintenance of brake systems,including deactivation and activation the brake control system,bleeding brake fluid,opening and closing brake pads,and setting brakes after disc or pad replacement,on multiple brands of vehicle where electronic brake system are fitted.
6. DPF Diesel Particulate Filter Reset
DPF Regeneration let you perform the DPF cleaning to clear the blockage through continuous buring of the particulates captured in the DPF filter.When a DPF reeneration cycle is completed,the DPF light automatically goes off.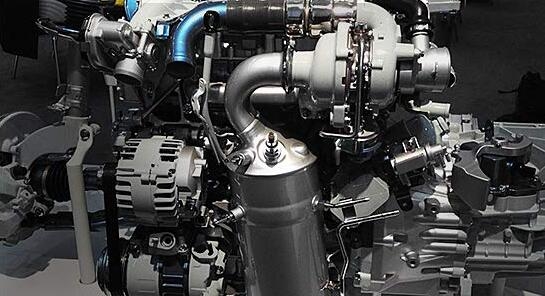 7. Oil Service Light Reset
Oil Light Reset allow you to reset the serice lamps after car service.Oil reset with one button offers quick and simple oil service reset for GM models only.Manual reset provides step-by-step on screen instructions for all Asian vehicle and most American and European vehicles.Auto reset is a bi-directional communication procedure directed by NT650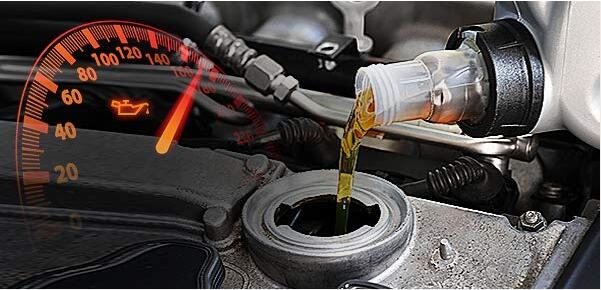 8. TPMS Tire Pressure Monitoring Sytem Reset
TPMS Service allow you to check the tire sensor IDs from the vehicle ECU and to perform TPMS programming and reset after tires and/or TPM sensor are replaced and /or tires are rotated.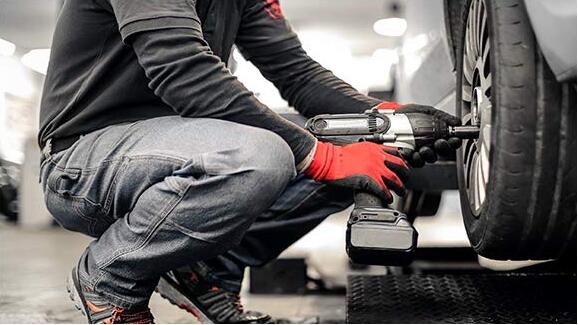 9. TBA/TPS Throttle Body Alignment Reset
vehicle's throttle position system sensor connected to the butterfly spindle and is primarily used to monitor the throttle position within an inner combustion engine. Due to its location, the throttle position sensor is able to effectively observe where the throttle butterfly valve is positioned.
10. CVT Transmission fucntion
On these CVT transmissions, the timing of the release and application of elements (clutch packs and bands) is controlled by the transmission control module (a microprocessor)
11. BRT Battery Management Service
Bttery replacement let you to new bettery validated,how to clear fault from the dashboard and display current battery details of the vehicle.
Such as Audi,BMW,Citron,Peugeot,Seat,Skoda,Volvo,VW,Ford,Infiniti,Jauar,Land Rover,Lexus,Mini,Mitsubishi,Nissan,Holden,Hyundai,Mazda,Opel,Porsche,Renautl,Toyota.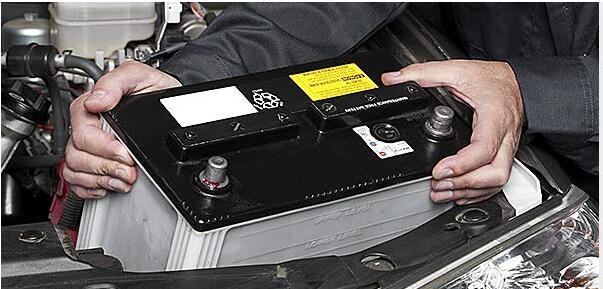 12. Injector Coding
diesel injector code need programming ID and parameters to the ECU for accurate communication and Injection control system
13. Camshaft Gear Learning
The scan tool monitors certain Camshaft position sensors signals to determine if all conditions are met to continue with the procedure for Engine running
14. Odometer Instrument Cluster Initialize
Let you can reboot instrument cluster parameters after replace new instrument panel
NOTE: These special function NOT for all car models, if you are confused, you can send your car brand, model and release year to me, I will check for you.
Foxwell NT650 Support Vehicle Coverage:Asia(2003 to now):
for Acura, for AU Ford (For Australian Market Only), for Daewoo, for Honda, for Holden (For Australian Market Only), for Hyundai, for Infiniti, for Isuzu, for Kia, for Lexus, for Mahindra, for Mazda, for Mitsubishi, for Nissan, for Perodua(For Malaysian Market Only), for Proton(For Malaysian Market Only), for Scion, for Subaru, for Suzuki, for TATA , for Toyota,
European (2001-now):
for Abarth, for Alfa-Romeo, for Audi, for AstonMartin, for BMW, for Bugatti, for Bentley, for Citroen, for Dacia, for EU Ford, for Fiat, for Jaguar, for Lancia, for Land Rover,for Maserati, for Maybach, for Mercedes Benz,for Mini, for Opel, for Peugeot, for Porsche, for Renault, for Saab, for Seat, for Skoda, for Smart, for Sprinter, for Vauxhall, for Volvo, for VW
America (1996-now):
For Chrysler, for Jeep, for Dodge, for Ram, for Ford, for Lincoln, for Mercury, for GM ( including brazilian car maker ), for Chevrolet, for Cadillac, for Buick
Chinese (2009-now):
For BYD, for Brilliance, for Chery, for Chery_ne, for Geely, for Great Wall, for Karry, for Rely, for Riich.
Foxwell NT650 Special Functions Support Car List:
NOTE: These special function NOT for all car models, if you are confused, you can send your car brand, model and release year, I will check for you.
Foxwell NT650 OBD2 Diagnostic Tool Update Service:
You can update the device free forever, you will always have the latest bug fixes, new vehicles, newly added parameters and functionality at your fingertips
How to update Foxwell NT650 Scanner?
1. Go to the Foxwell official website :Choose your product ,Under the page,click the Download,then download FoxScanner Installer.zip update clients software.
2. Register foxwell account and complete the related information at FoxScanner client software .
3. Plug SD memery card into card reaqder and connect with your Windows laptop or PC.
4. Fill in the S/N number and password then you can register your machine successful.
5. Update:click ldquoMy updatesrdquo,select the correct S/N of your product,and click rdquo updaterdquo button.
6. Wait several minutes, update will be done, enjoy new software.
Foxwell NT510 FAQs:Q1:
What is the difference between the nt624 and 650?
A1:
The foxwell nt624 is a full system diagnostic scanner, it can read and clear error codes for all diagnosable modules (engine, transmission, ABS, airbag, EPB, heating/air conditioning control, etc.) and show live sensor data of those modules, in addision, it provides EPB service and oil light reset. The foxwell nt650 is a multi-application service tool, which provides autolock brake reset, airbag crash data reset, steering angle sensor calibration, electronic park brake reset, diesel particulate filter reset, Oil service light reset, tire pressure monitor system reset, throttle body alignment reset, battery mangement service, transmission function,ect. Besides, nt650 can also work on all obd2 cars and it has full obd2 functions ( read and clear obd2 codes, i/m readiness, live freeze data, live O2 sensor data, ect).
Q2:
Will this unit run the abs cycle on land rover after brake repair?
A2:
Yes, the nt650 diagnostic tool will run the abs cycle on your car after brake repair. Besides ,it can also read and clear fault codes, live data, perform abs active test and special functions on abs, such abs bleeding, automatically commands each solenoid valve and the pump motor on and off to test for proper operation, brake bleed preparation test,ect.
Q3:
Does the nt650 have tps reset functionality for a 2004 kia rio?
Q3:
We regret to tell you that the foxwell nt650 can not reset tps for a 2004 kia rio.
Q4:
Will the foxwell nt 650 do battery registration on a 05 6 series bmw for a new battery?
A4:
Yes, this diagnostic tool will do battery registration on a 05 6 series bmw for a new battery. But please note the replace battery must be the SAME BATTERY TYPE and CAPACITY with the ORIGINAL.
Q5:Will this scanner work at 2015 audi a4 for epb and reset service oil due
A5:Yes, this foxwell diagnostic scanner will work on a 2015 audi a4, and provides epb service and oil light service on it.
Foxwell NT650 Scanner Reviews:Review 1:
Even though I have yet to use it, the product came as described. I did plug it in, and everything "seems" to work. (Side note: you need to plug it in to a car/computer for it to actually turn on) it does a lot of functions for the costs and its light weight and comes in a hard case to keep it protected in a garage/car... I'd recommend it!
Review 2:
I researched and compared to several different Autel devices, Launch Millennium 90 "PRO" and the Foxwell won based on a list of features. I have tested many makes and models from 1998-2015. Vw, Hyundai, Ford, Nissan and it preforms well for each application. Update was easy and fast as long as you read and follow the instructions. For a scanner under $300 this has to be top on the list. I previously owned an Autel OBD2 basic engine reader, if you are ready for the next step up then buy this scanner. I was originally thinking of spending $1,300 for a full system and am now realizing you don't need it to do most of the work. The live data on this device is sufficient to diagnose problems. The Foxwell reads all the major systems you need.
Reviews 3:
Well worth the money so far. I'll do an update in 6 months or so to let everyone know how well it's been working.
Foxwell NT650 Scanner Specifications
- Display: Backlit, 480*272 TFT color display
- Working Temp: 0 to 60°C (32 to 140°F)
- Storage Temp: -20 to 70°C (-4 to 158°F)
- External Power: 8-18 Volts powered by vehicle battery
- Dimensions: 200*130*40mm (L*W*H)
- Blow molding case: 330*220*80mm (LWH)
- Weight: 1.8kg
Foxwell NT650 Package List:
1pc x Foxwell NT650 OBD2 Diagnostic-Tool
1pc x Userrsquos Guide
1pc x Memory Card
1pc x USB Cable
1pc x Diagnostic Cable
1pc x Blow Molding Case
Shipping Method and Delivery Time:
US, UK, Czech and Russia Warehouse Shipping:
3-5 working days. Fast Delivery & Tax Free.
US Check:
Ship from US
UK Check:
Ship from UK
EU Check:
Ship from Czech
Russia Check:
Ship from RU
DHL Shipping:
3-5 working days. Usually we declare a lower value on DHL invoice to help with customs clearance. If address belongs to remote area, customer will need to pay remote handling cost or we can change to ship by EMS. Please remember to leave message if you have any special requirement.
Yanwen Express:
7-10 working days. No Tax or remote cost for European Countries.
Standard Post:
7-15 working days. To South America and Africa countries it may take 20-25 working days. Customers can tick Express Shipping Service to ship by DHL.