IMMO Universal Decoding Remove the IMMO Code of ECU


Software Free Download

After you placing order, we will send this software online to you. No need shipping.
We provide only one time free activation for this software,otherwise will charge 10usd/time.
Product Description:
The software IMMO Universal Decoding is compatible with file reading programmer such as UPA-USB, VP680, Galep, Serial and many other (not supplied with the software). Once loaded the read file of the ECU, The software will repair the IMMO code. For many ECU, there is the possibility to make virgin the IMMO in order to recode, according to the value of original key, or to delete definitively (not recode).
The Software Included:
56 Brand
643 Compatible system for above 7000 model of cars
Box of information
650 MASK of identification
1 Year of technical assistance
IMMO Universal Decoding has a information box that help the operator to identify the memory to read. Also, the button Mask identify a memory catalogued in accordance to standard Bosch and Motorola.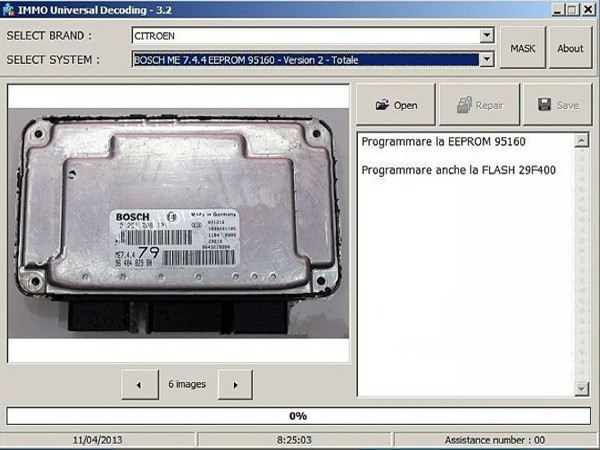 .



Shipping Method and Delivery Time:
US, UK, Czech and Russia Warehouse Shipping:
3-5 working days. Fast Delivery & Tax Free.
US Check:
Ship from US
UK Check:
Ship from UK
EU Check:
Ship from Czech
Russia Check:
Ship from RU
DHL Shipping:
3-5 working days. Usually we declare a lower value on DHL invoice to help with customs clearance. If address belongs to remote area, customer will need to pay remote handling cost or we can change to ship by EMS. Please remember to leave message if you have any special requirement.
Yanwen Express:
7-10 working days. No Tax or remote cost for European Countries.
Standard Post:
7-15 working days. To South America and Africa countries it may take 20-25 working days. Customers can tick Express Shipping Service to ship by DHL.