Xhorse SW-007 Smart Remote Watch Keyless Go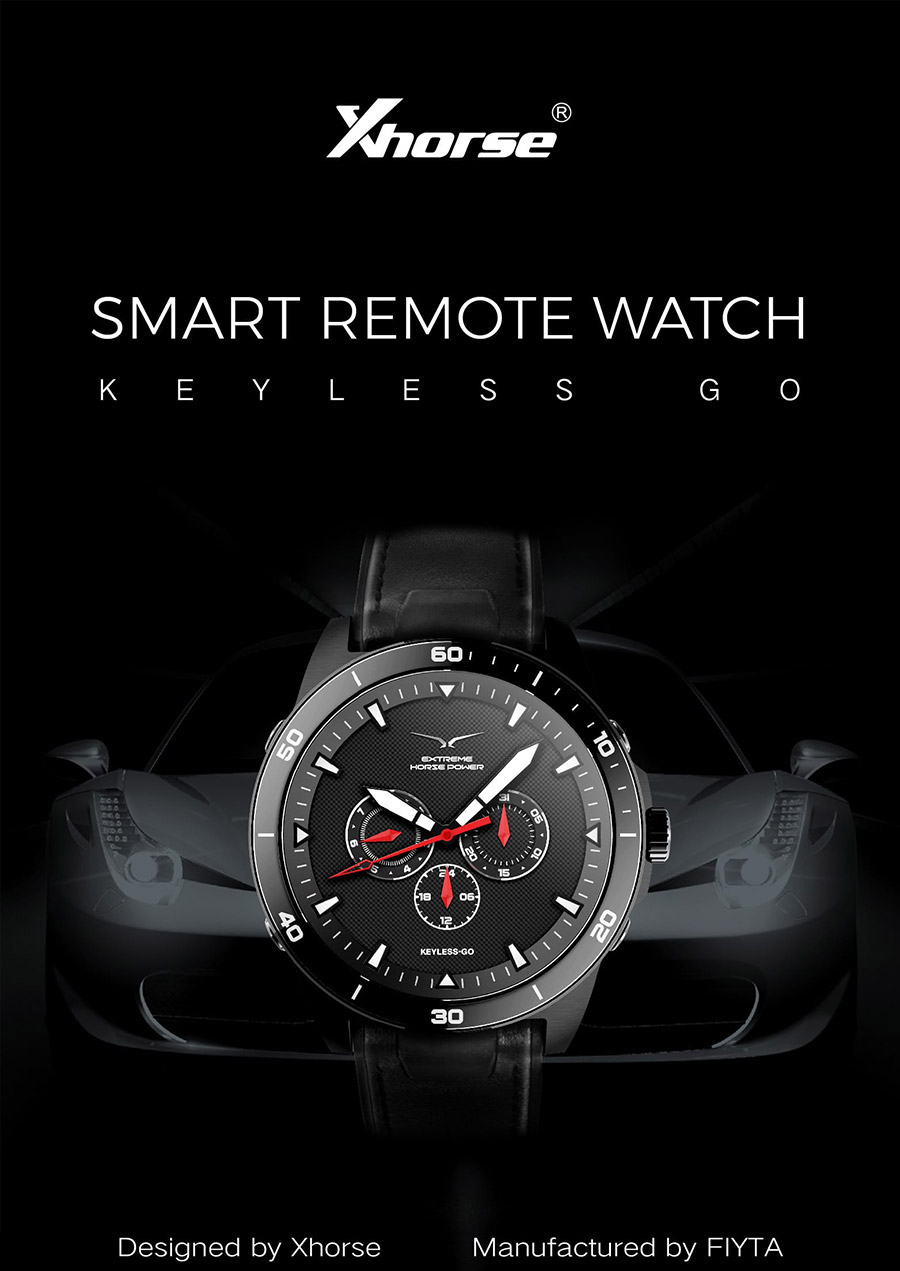 Highlights:
1. Your Third Car Remote, Support Over 30,000 Car Models
2. A Multi-functional Smart Watch
3. Keyless Go
4. Start and Stop the Car
5. Open the Trunk
6. Auto Start/Stop your Car (This Function Can Be Available When Your Car Has it)
7. Panic Function (This Function Can Be Available When Your Car Has it)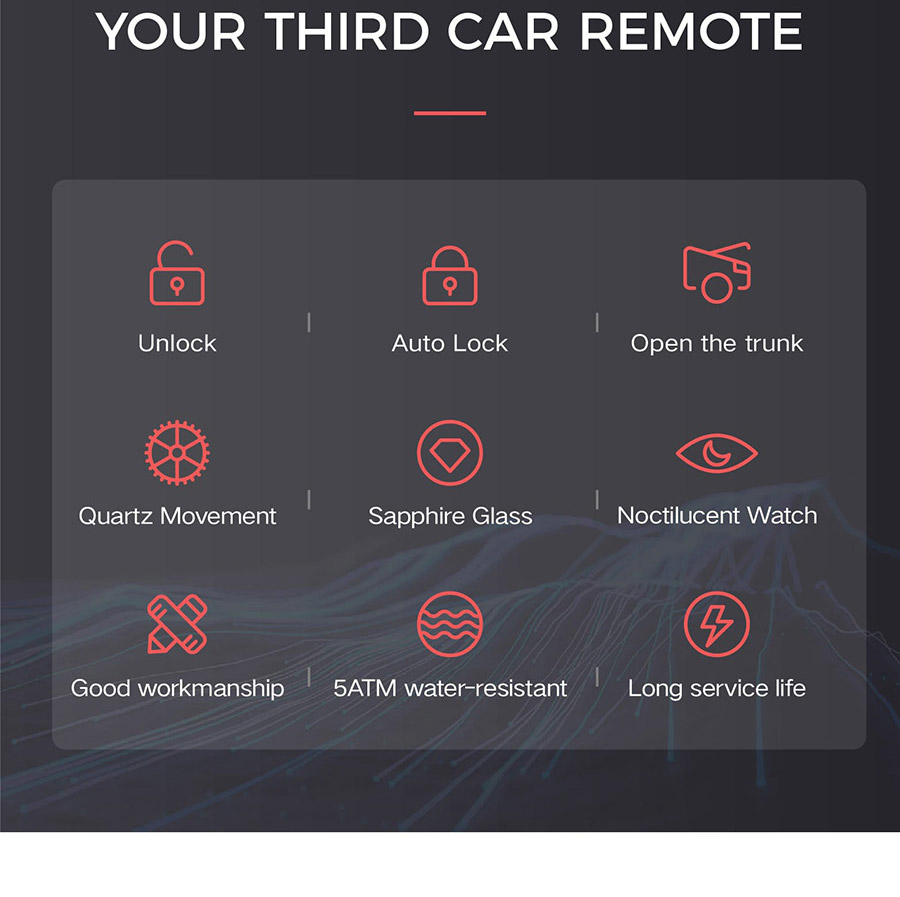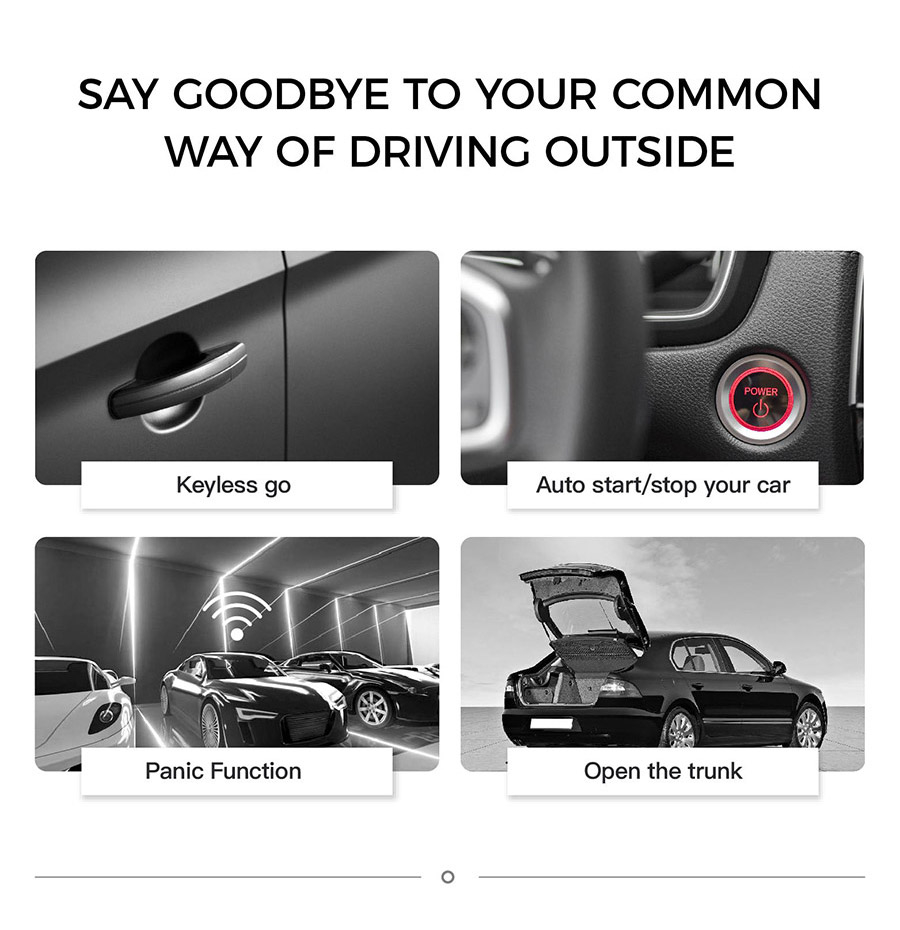 Xhorse Watch Features:1. Sapphire Glass
The dial is covered by the double glare-proofed curved sapphire crystal glass that allows for enhanced visibility and clarity.
It is arched with a specific profile shape to create a unique optical experience that combines, perspective, depth, and light.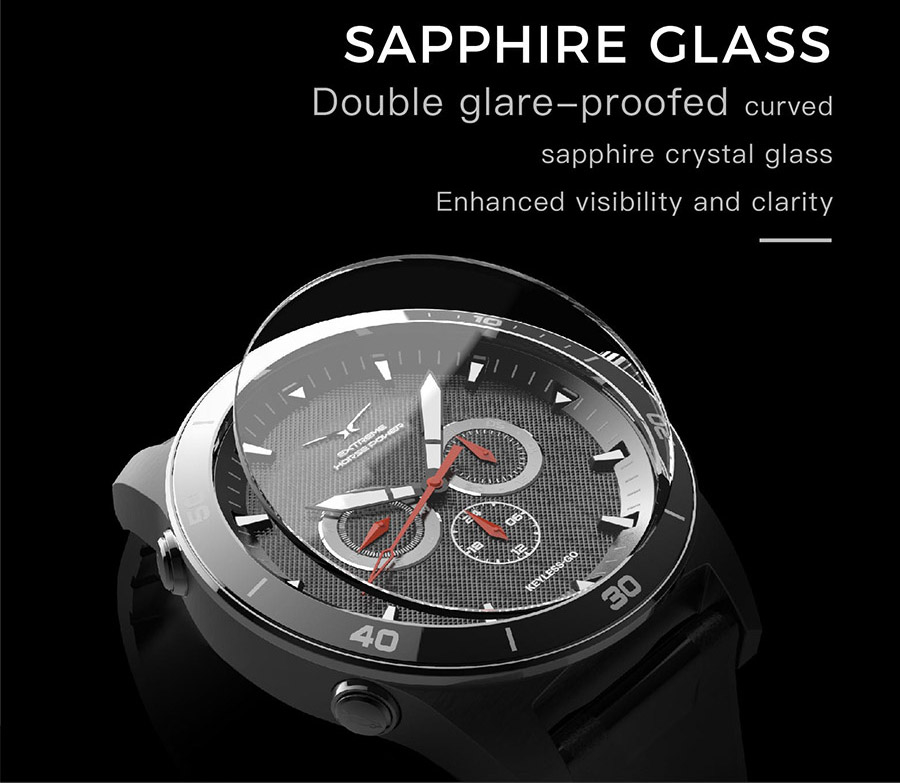 2. Smart Buttons
We designed four buttons on the smart watch, the Lock button, the Unlock button, the Trunk button and the multifunctional button.
All of the buttons on the watch had passed the rigid button testing.
[Based on the testing results, the button life is over 100,000 times]
3. Case Back
The great case back is processed by the ceramic bezel, 316l stainless steel, and sapphire crystal.
Please be informed of the genuine article designed by Xhorse and manufactured by FIYTA.
The case back is decorated with numerous inscriptions that include the engraving of the trademark and Xhorse slogan "EXTREME HORSE POWER,
the watch model "SW-007 KEYLESS GO" and a few additional smaller symbols.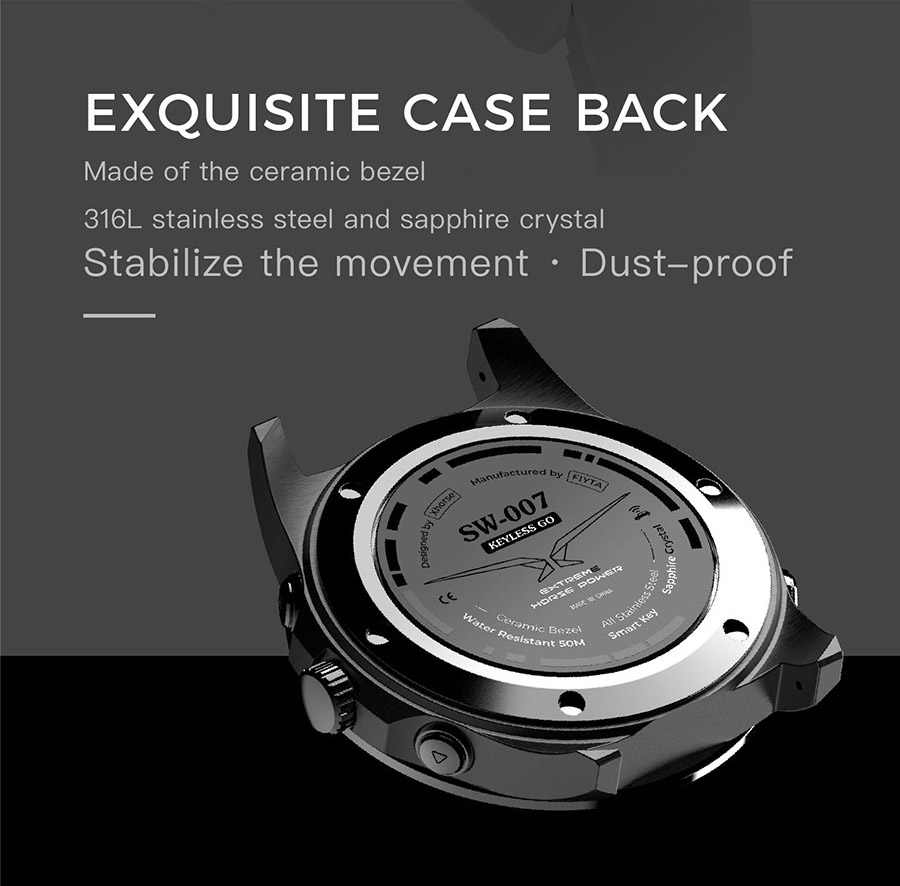 4. Quartz Movement
The SW-007 is equipped with the exquisite Japanese movement which can power the watch for up to 730 days.
The average instantaneous daily rate or actual daily rate(seconds/day): -0.5-0.5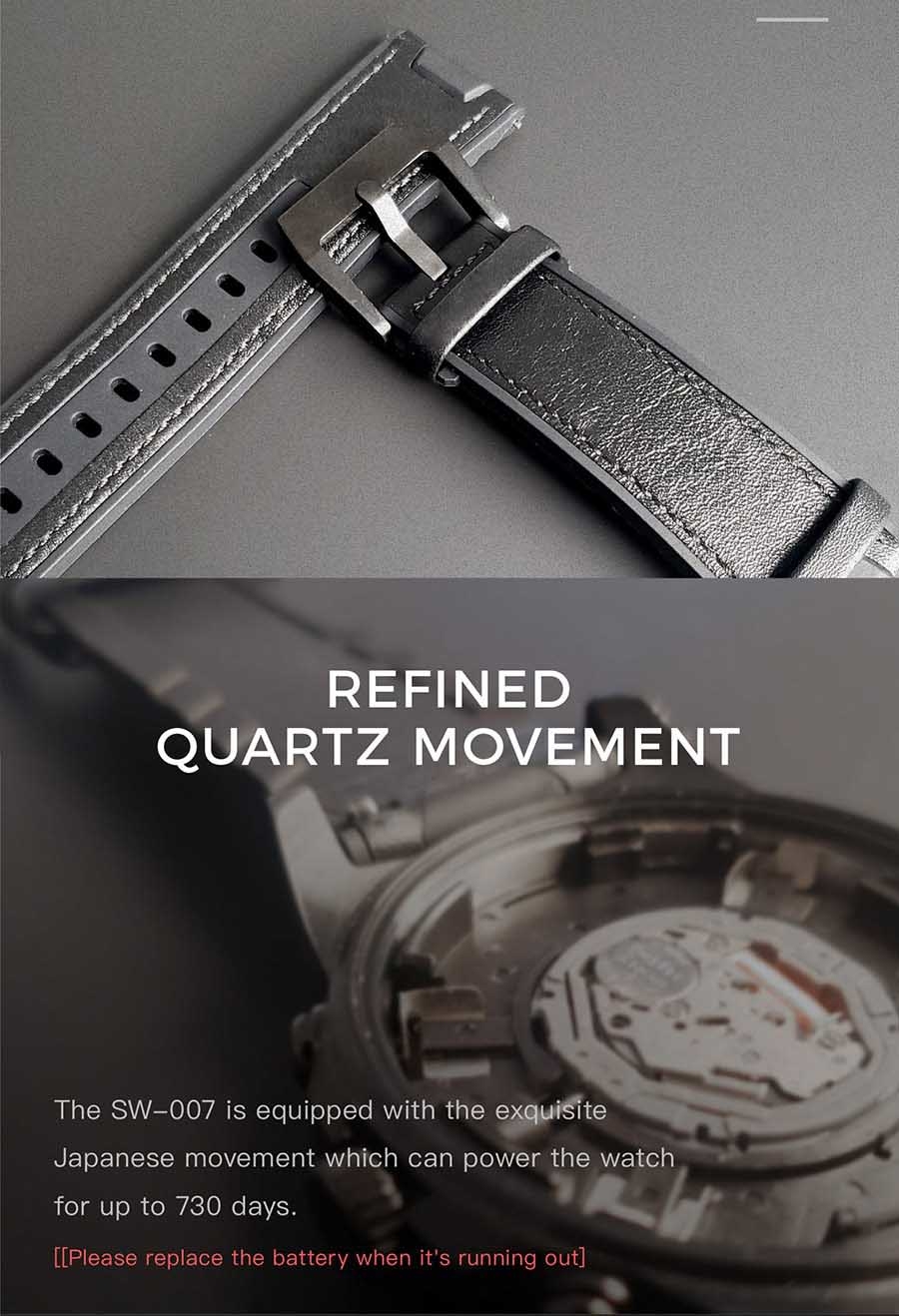 5. 5ATM Water Resistant
Suitable for everyday use, showering, bathing, shallow-water swimming, snorkeling, water-related work, fishing.
Splash/rain resistant. [Not suitable for diving]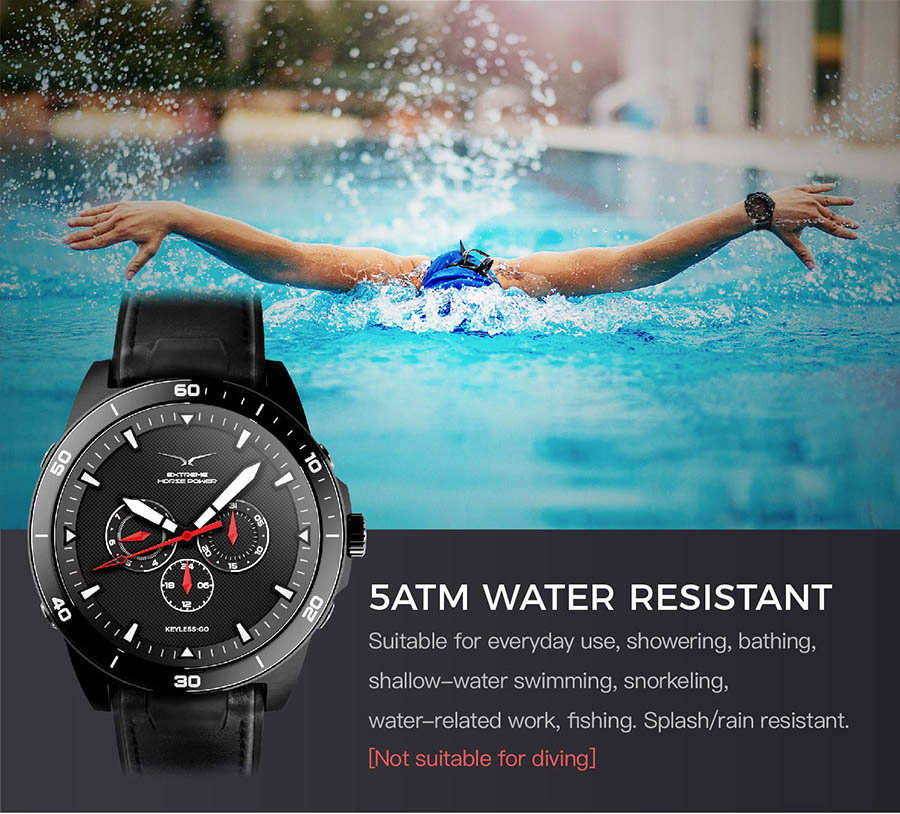 6. Noctilucent Watch
The watch hands are clearly readable in a dark environment.
Xhorse Smart Remote Watch Daily Maintenance:
Adjust the length of the band properly to avoid damage to the crown or dial glass hitting hard objects.
Return the crown back to Position 0 after the operation.
Clean the metal parts using a soft cloth with lukewarm soapy water.
Be sure to return the crown back to Position 0 and then clean it with fresh water after exposure to cleanser or seawater.
Xhorse Smart Remote Watch Storage:
Please place the watch in a watch case or clean and dry locations and avoid exposure to
the magnetic environment if you will not be using your watch for an extended period of time.
Please return the crown to Position 2 to lower battery consumption.
How to Match Xhorse Watch Smart Key?
Please initially complete the Remote Generation via intelligent KEY TOOL Series tools produced by Xhorse.
The watch should be put in the detection coil as deep as possible during the process of Remote Generation.
Please contact the technical support team on Xhorse App if the Remote Generation cannot be completed successfully.
After successfully completing the Remote Generation, please match your watch to your car via the professional matching devices.
Users can remote the car by the watch after successfully completing the matching process.
Users who own cars controlled by smart key remotes can directly use the watch as a car remote.
Why Do You Need the Xhorse Smart Remote Watch?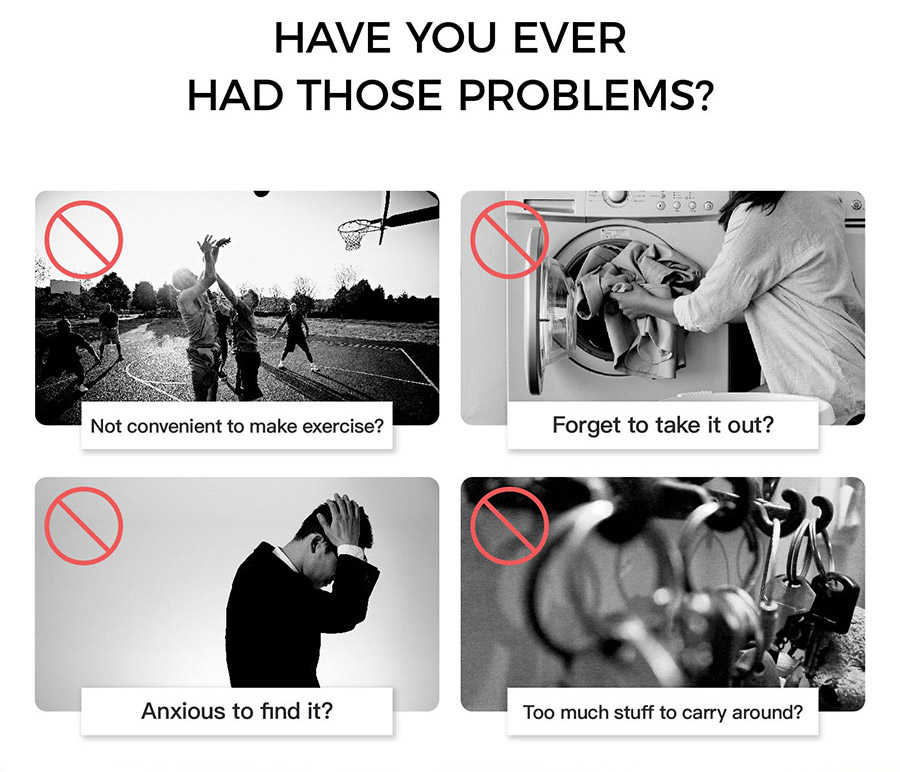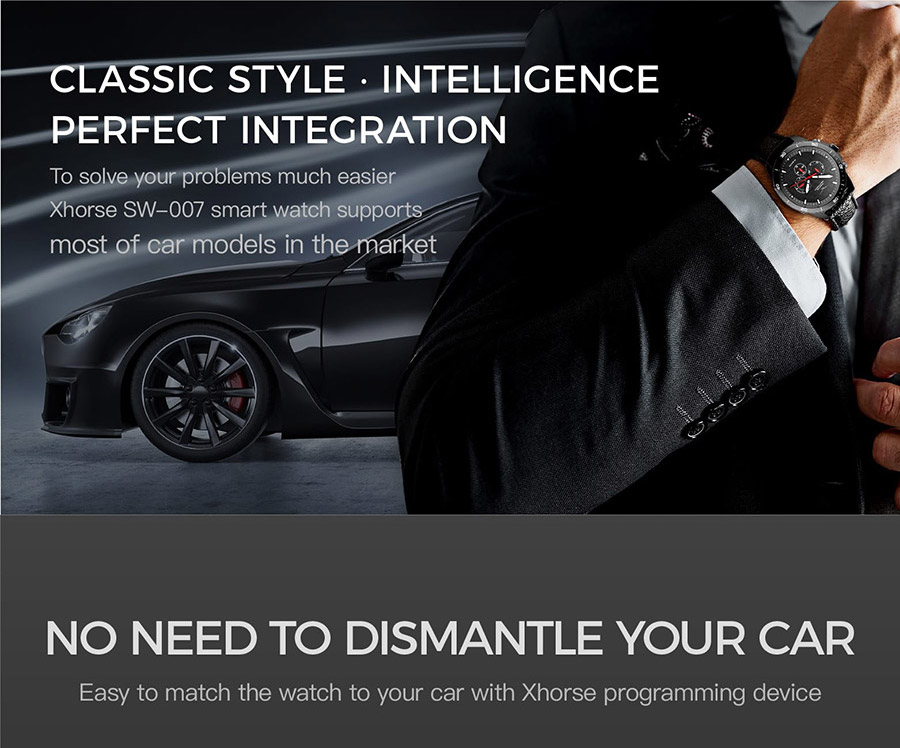 Xhorse Watch Specifications:
Brand: Xhorse
Launch time: 2021
Model: SW-007
Place of origin: China
Color: Pure Black / Dark Blue
Water-resistant: 5ATM
Movement: Quartz manufactured in Japan
Glass: Sapphire Crystal
Watch strap: First layer of cowhide+PU
Case Back: Stainless Steel and Sapphire Crystal
Designed by Xhorse
Manufactured by FIYTA
Xhorse Watch Dispaly: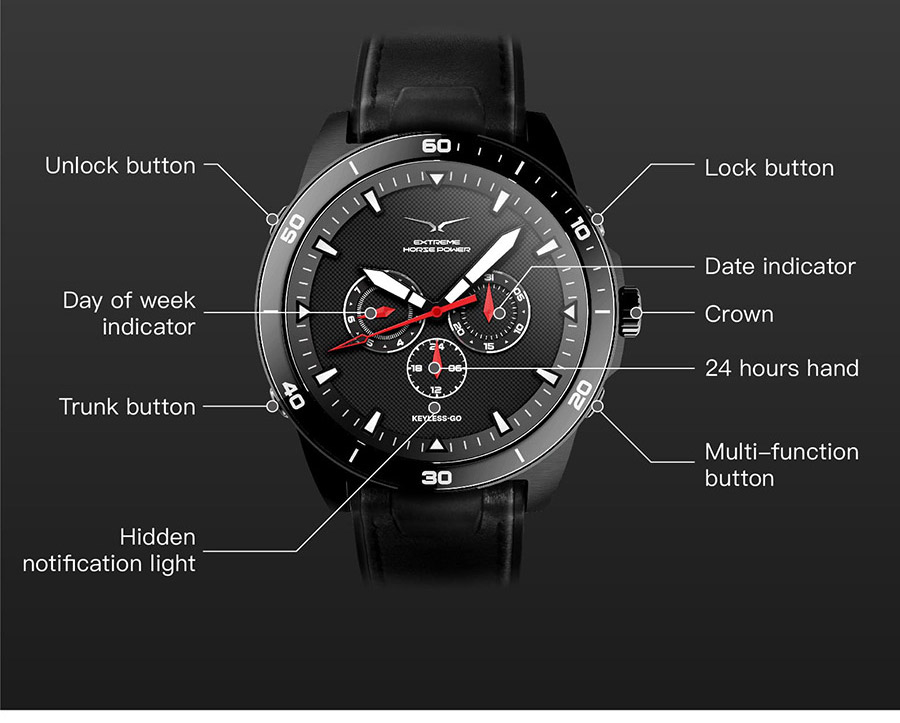 Package List:
1pc x Xhorse SW-007 Smart Remote Watch
Shipping Method and Delivery Time:
US, UK, Czech and Russia Warehouse Shipping:
3-5 working days. Fast Delivery & Tax Free.
US Check:
Ship from US
UK Check:
Ship from UK
EU Check:
Ship from Czech
Russia Check:
Ship from RU
DHL Shipping:
3-5 working days. Usually we declare a lower value on DHL invoice to help with customs clearance. If address belongs to remote area, customer will need to pay remote handling cost or we can change to ship by EMS. Please remember to leave message if you have any special requirement.
Yanwen Express:
7-10 working days. No Tax or remote cost for European Countries.
Standard Post:
7-15 working days. To South America and Africa countries it may take 20-25 working days. Customers can tick Express Shipping Service to ship by DHL.