V2021.6 BMW ICOM Software with Engineers Programming Win7 SystemV2021.6 BMW Software Version:
ISTA-D 4.29.20
SDP Programming Database 4.29.22, Multilingual
VIN: 2021.04.28
ISTA-P: 3.68.0.0008 , supports BMW motorcycle and electric vehicle programming.
for BMW ETK 2019.12
for BMW KSD 2019.11
INPA 5.06, winkfp 5.2.3, NCS 3.5.1
BMWAi Refresh Hidden 4.6
E-SYS V3.30, database V68.0, Chinese version software added
DR.GINI B021
The latest FSC navigation code software and IBAC coder
Added DISV57 and DISV44 for old B.M.W cars, diagnostic and programming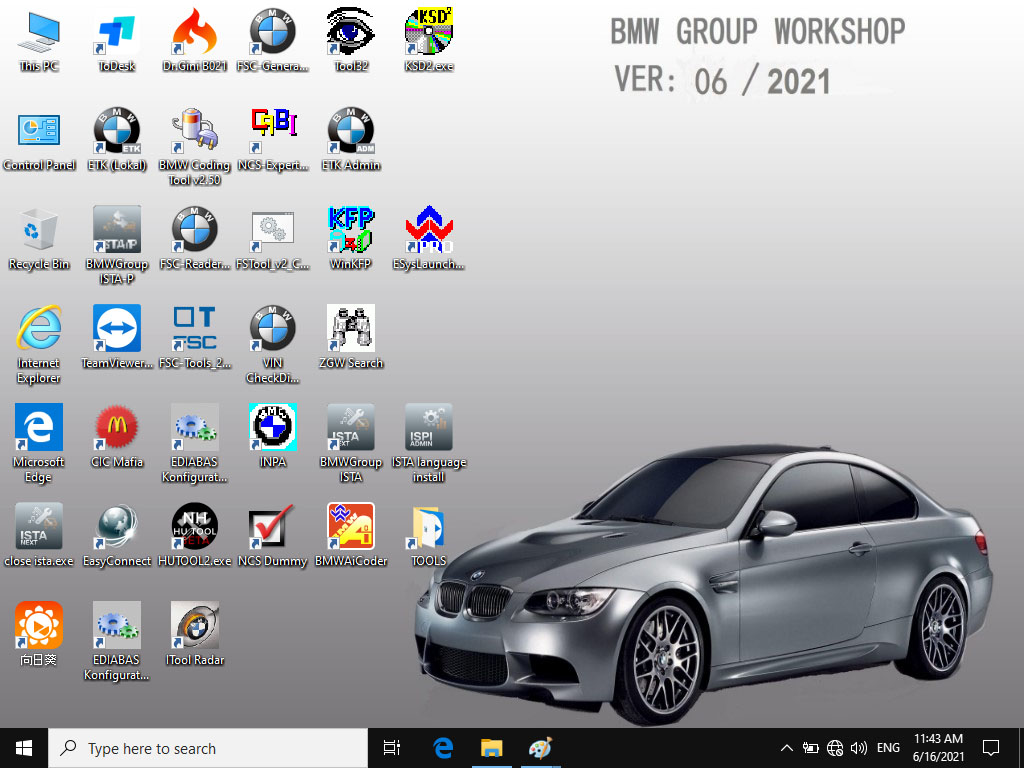 Supported Languages:
English, Dutch, French, German, Italian, Japanese, Korean, Polish, Portugese, Russian, Spanish, Swedish,
Thai, Turkish, Czech, Indonesian, Greek, Traditional Chinese, Simplified Chinese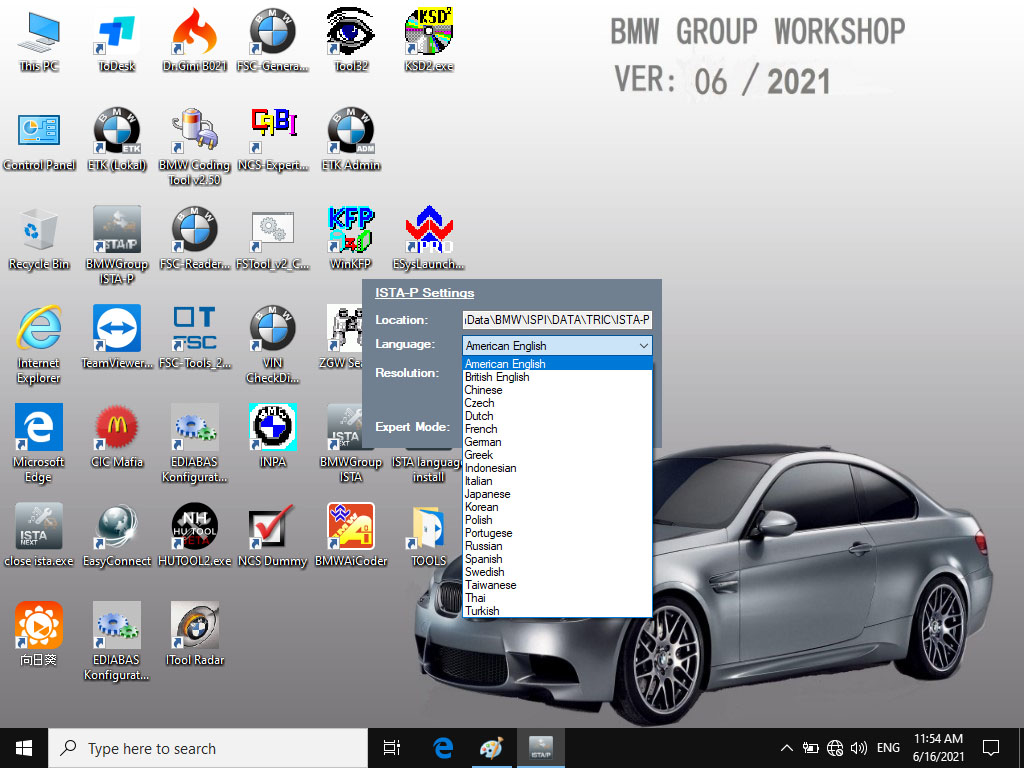 Package includes:
1pc x V2021.6 BMW ICOM DELL 500G Hard Disk
Shipping Method and Delivery Time:
US, UK, Czech and Russia Warehouse Shipping:
3-5 working days. Fast Delivery & Tax Free.
US Check:
Ship from US
UK Check:
Ship from UK
EU Check:
Ship from Czech
Russia Check:
Ship from RU
DHL Shipping:
3-5 working days. Usually we declare a lower value on DHL invoice to help with customs clearance. If address belongs to remote area, customer will need to pay remote handling cost or we can change to ship by EMS. Please remember to leave message if you have any special requirement.
Yanwen Express:
7-10 working days. No Tax or remote cost for European Countries.
Standard Post:
7-15 working days. To South America and Africa countries it may take 20-25 working days. Customers can tick Express Shipping Service to ship by DHL.