Autel Diaglink tool can "Auto Scan" the vehicles. What does this mean? It means the user is able to check the details of each system, quickly erase DTC, save the data, and display DTC all from the main Auto Scan menu screen. The "Auto Scan" function will carry out an overall scan to check the status of all systems or four systems (engine, transmission, airbag and ABS) on the vehicle being tested.
The OBD II Diagnostics function is a fast-access option that allows you to carry out a quick test on the engine system of OBD II vehicles.
It works with most OBDII & CAN vehicles. The DiagLink scanner offers expansive vehicle system coverage and offers maximum diagnostic power to the vehicle technicians.
English, French, German, Spanish, Portuguese, Polish, Korean, Swedish, Italian, Dutch, Russian. (After you get your device, please send us the S/N number and the language you want. We will add it for you.)
Notice:1. Diaglink is suitable for home use (one to two cars).
2. Diaglink Comes With One Free Car Software Only. If You Want More Car Software, You Need to Pay 10USD for Each One.
For example: a customer's two cars are BMW cars, then the car software is free. If the customer has an Audi and a BMW car, then he need to add $10 to purchase the software for another car.
3. The One Free Car Software is Lifetime Free Update Online. Other Purchsed Car Software Can Only Be Valid for One Year4. Please remember to download the Diaglink PC suite in Autel Official website
. We provide single free vehicle software to download and if you want to download the others. You need to add 10USD.
Description:
Autel Diaglink is a cost-effective DIY Version of MD802 for Amateurs and small Workshops with an extensive coverage of all electronic systems of models compliant with OBDII/EOBD and CAN, including EPB maintenance and Oil service. This compact handheld device enables users to accurately diagnose complex problems with precise results.
Besides providing safe replacement and recalibration of brake pads for modern vehicles with EPB systems, the DiagLink device also offers the most convenient oil service reset functions. As a specialized diagnostic tool for DIY users and technicians of service workshop, DiagLink supports the diagnosis for all electronic systems of makes and models compliant with OBD II/EOBD and CAN. This compact handheld device enables you to accurately diagnose complex problems and makes your vehicle service experience much easier!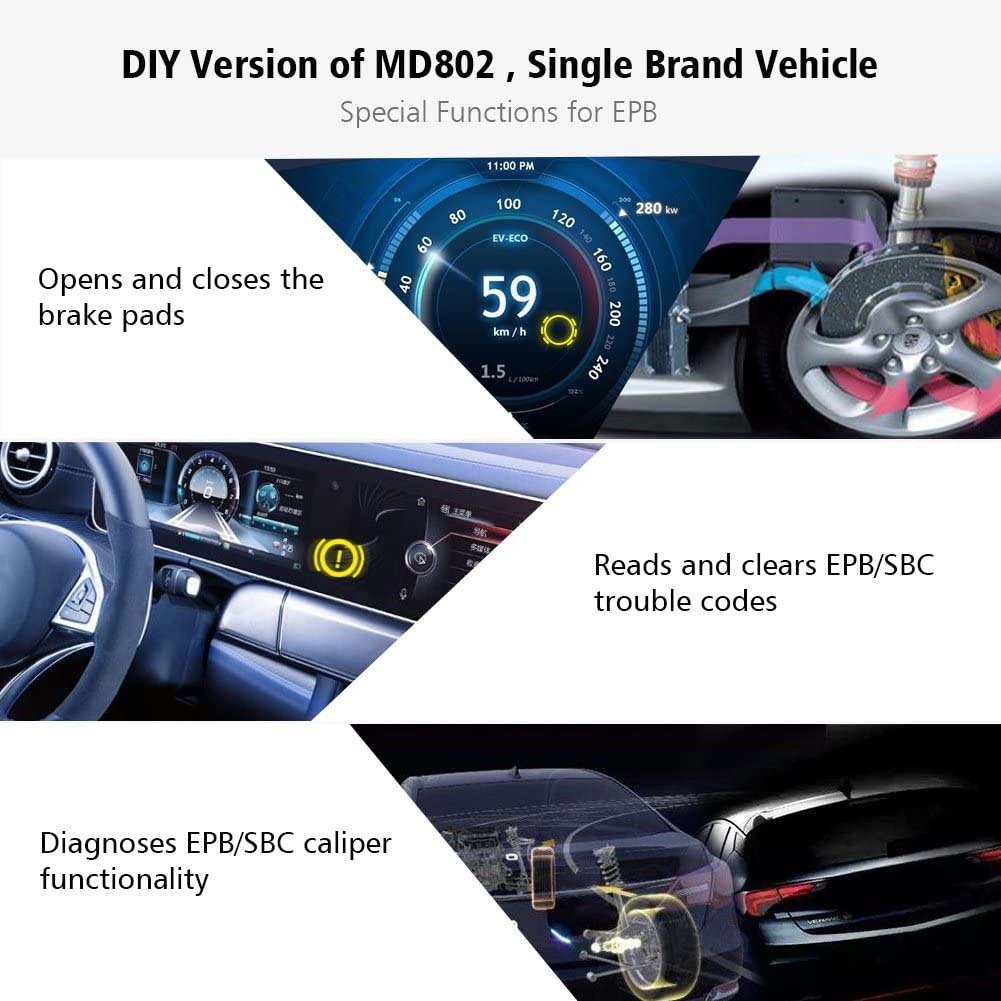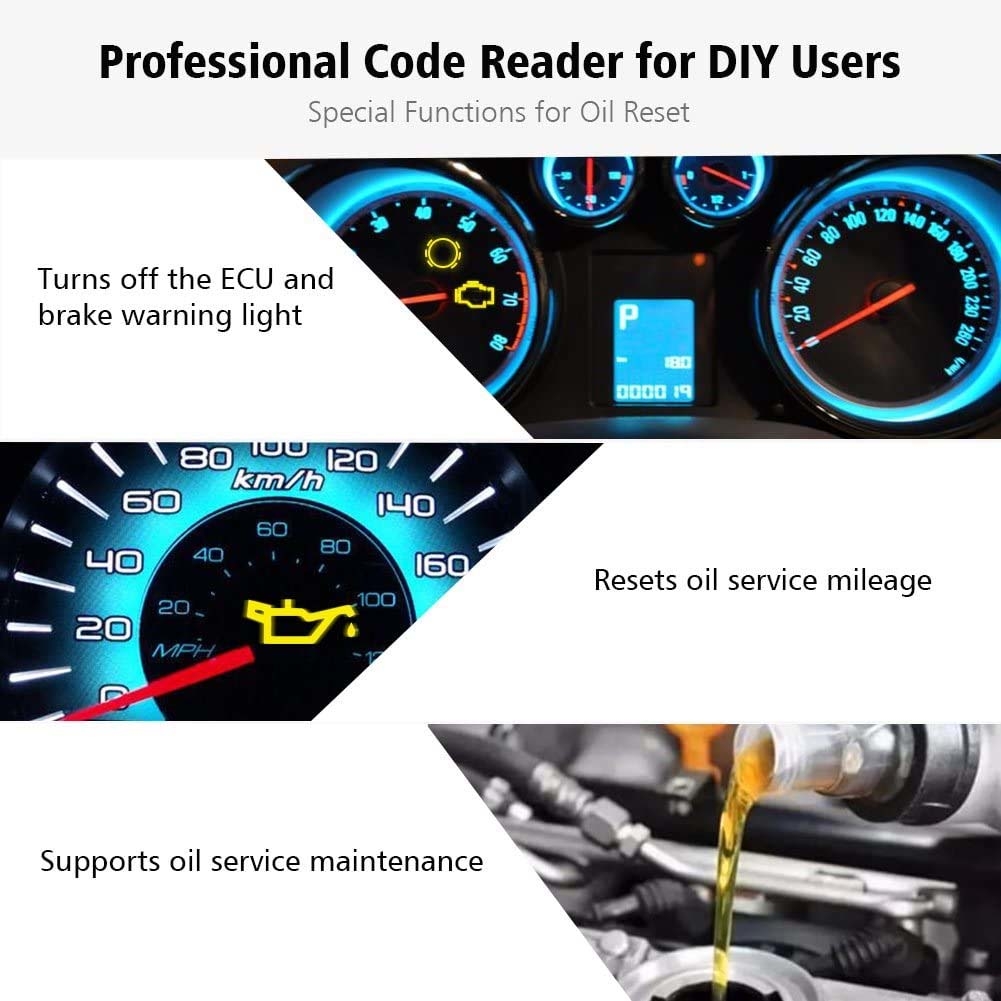 Features
1. Multi-brand applications
2. Opens and closes the brake pads
3. Reads and clears EPB/SBC trouble codes
4. Turns off the ECU and brake warning light
5. Diagnoses EPB/SBC caliper functionality
6. Resets the brake pad thickness required for Audi A8 service
7. Resets oil service mileage
8. Supports oil service maintenance
9. Complete OBDII/EOBD coverage
10. Easy to use with step-by-step on-screen instructions
11. Increases efficiency and ensures workplace safety
12. TFT color screen, user friendly, simple and easy to use
13. SD memory card for data backup and software update
Supported Car Brands:
for Citroen, for Peugeot, for BMW, for Renault, for Ford, for VW/Audi, for Opel, for Toyota, for Land Rover, for Jaguar, for GM, for Daewoo, for Benz, for Sprinter, for Smart, for Chrysler, for Volvo, for Fiat, for Honda, for Hyundai, for Mitsubishi, for Porsche, for Subaru, for Suzuki, for Saab.etc.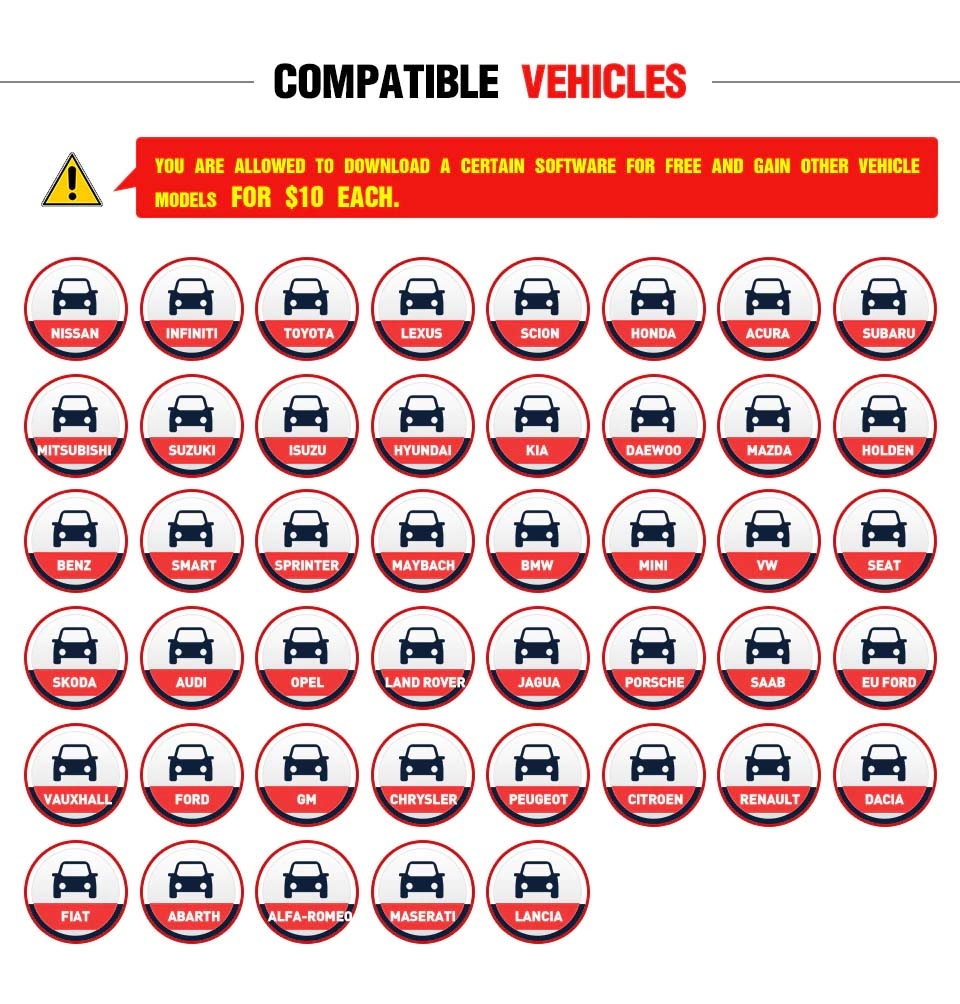 Functions Supported:

1. Full System Diagnosis:
Not only goes beyond four commonly used systems (ABS, SRS, Engine, Transmission), the scan tool also supports body, Chassis, Powertrain etc.
The scan tool capable of accessing every module within each vehicle system, it is the combination of All Systems access (Engine, Transmission, ABS, SRS…and more), OBD2 Scanner, Oil Reset and EPB for the vehicle brand of the Users Choice.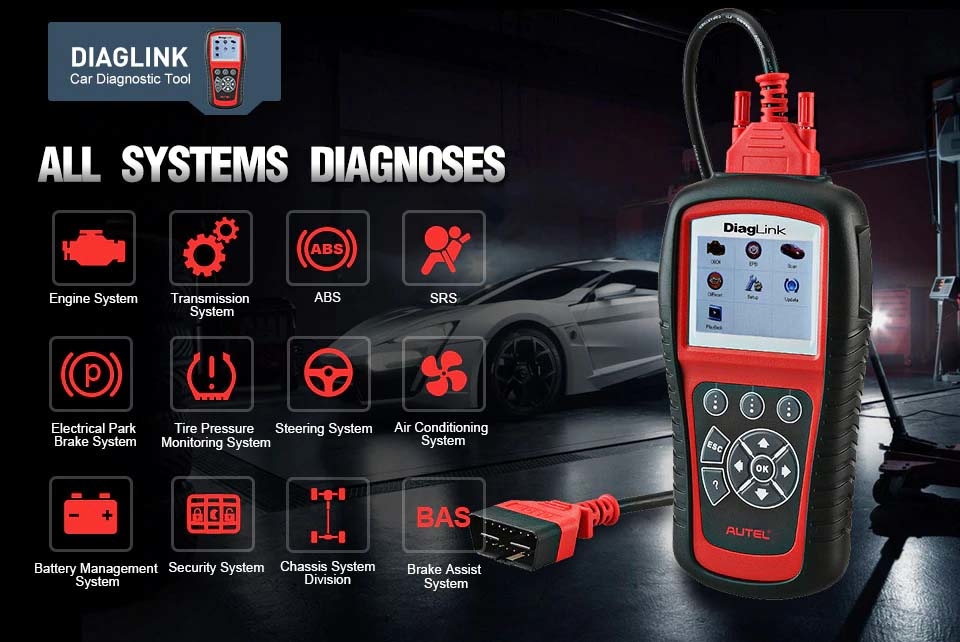 2. OBDII Functions:
1. Read codes.
2. Erase codes.
3. Live data.
4. Freeze frame.
5. Retrieve I/M readiness status.
6. O2 monitor test.
7. On-board monitor test.
8. Component test.
9. View vehicle information.
10. Modules present.
11. DTC lookup.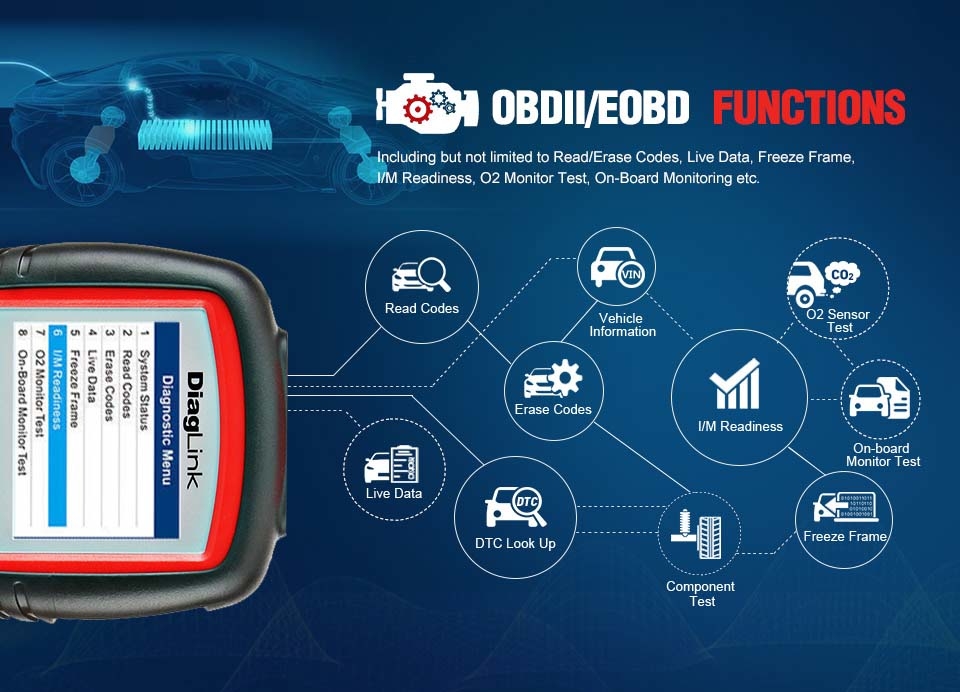 3. Special Functions:1). Oil Reset
The Engine Oil Life System calculates when to change the engine oil and filter based on vehicle use. An oil change is required whenever indicated by the display and according to the recommended maintenance schedule. Whenever the oil is changed, reset the system so it can calculate when the next oil change is required. If a situation occurs where the oil is changed prior to a service indicator being turned on, also reset the system.
IMPORTANT: Always reset the engine oil life to 100% after every oil change.
NOTE:
* All required work must be carried out before the service indicators are reset. Failure to do so may result in incorrect service values and cause DTCs to be stored by the relevant control module.
* For some vehicles, the scan tool can perform added functionality to reset additional service lights (maintenance cycle, service interval). Take BMW as an example, its service reset function includes engine oil, spark plugs, front/rear brakes, coolant, particle filter, brake fluid, microfilter, vehicle inspection, exhaust emission inspection and vehicle check.
2). EPB (Electionic Parking Brake)
This electric parking brake (EPB) function has a multitude of uses to maintain the electronic braking systems safely and effectively. The applications include deactivating/activating the brake control system, assisting with brake fluid control, brake diagnostics, opening and closing brake pads, setting brakes after disc or pad replacement and also reading and clearing EPB/SBC trouble codes. It is also capable of retrieving Fault Codes information from the ECU
Specification:
Display: 2.8" TFT color display (320 x 240)
Operating Temperature: 0 to 60°C (32 to 140°F)
Storage Temperature: -20 to 70°C (-4 to 158°F)
External Power: 12.0 V to 18.0 V power provided via vehicle battery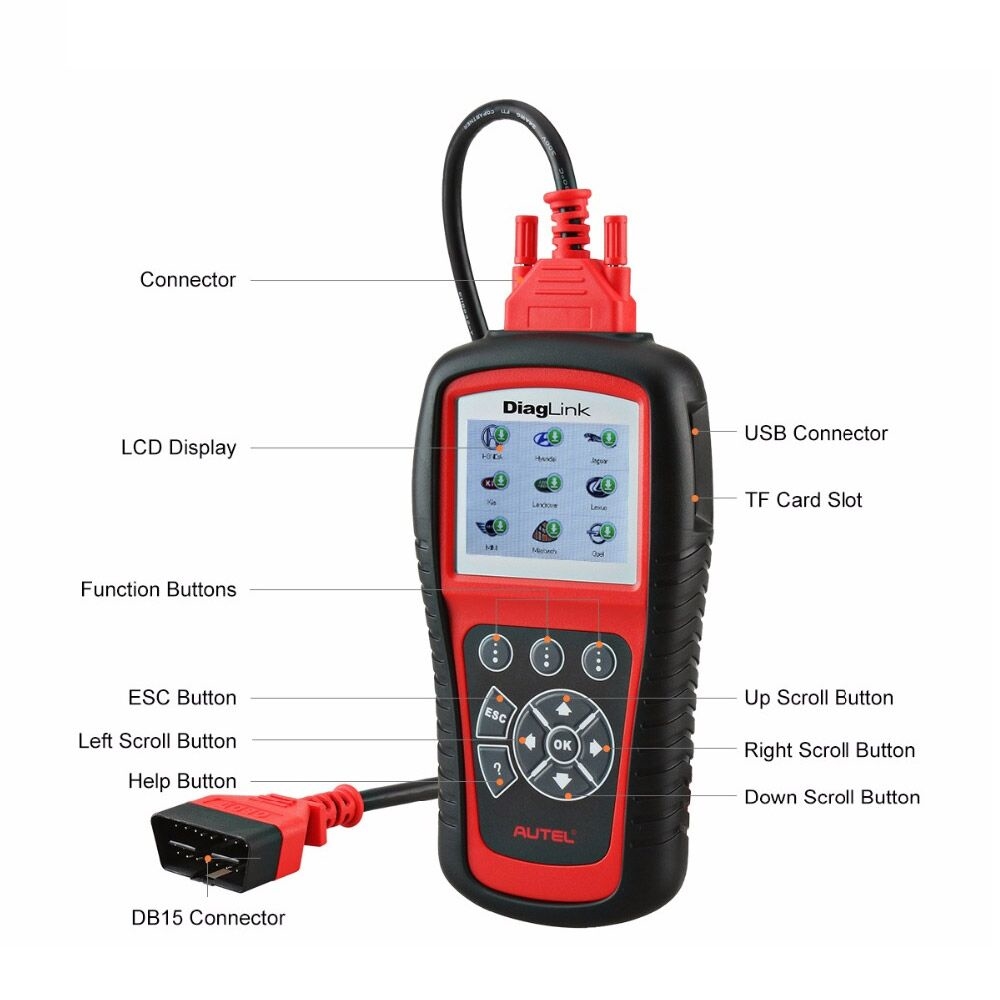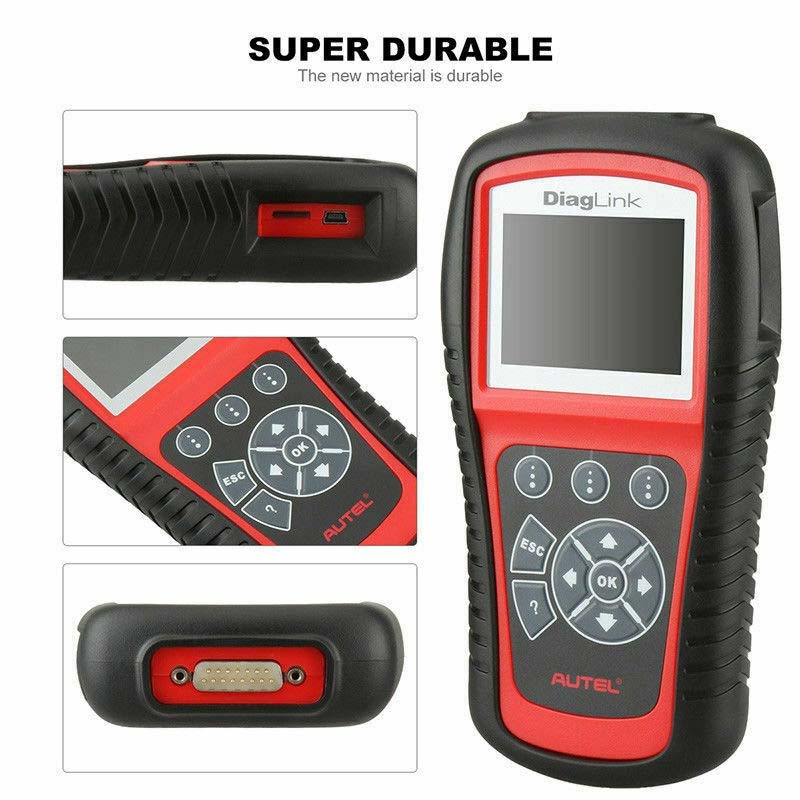 Package List:
1pc x DiagLink Tool
1pc x User Manual
1pc x USB cable
1pc x OBD-II Cable
1pc x TF card
1pc x Carry case
3-5 working days. Fast Delivery & Tax Free.
3-5 working days. Usually we declare a lower value on DHL invoice to help with customs clearance. If address belongs to remote area, customer will need to pay remote handling cost or we can change to ship by EMS. Please remember to leave message if you have any special requirement.
7-10 working days. No Tax or remote cost for European Countries.
7-15 working days. To South America and Africa countries it may take 20-25 working days. Customers can tick Express Shipping Service to ship by DHL.