VXDIAG VCX SE For Benz with V2021.6 SSDHighlights of VXDIAG VCX SE For Benz:
1. With SSD, more convenient and stable to use
2. Firmware and Software Free Update Online
3. VCX SE For Benz device support the car year 2005-2021 for Benz car.
4. Functions including diagnostic, programming, simulation studying, repair information, automotive maintenance, technical service bulletin and so on.
5. Support Offline Coding and Doip
6. Software Version: V2021.6, which includes DAS/Xentry,WIS/EPC,DTS Monaco,etc.
7. Buy Now Open Donet License for Free. Use Donet License Lifetime!!!
With Donet License, your VXDIAG VCX SE for Benz will be able to support:
Porsche (Piwis2), Porsche3 (Doip), BMW (Doip), Benz (Doip), Toyota (TIS Techstream), Honda (HDS), Land Rover JLR (Doip), Jaguar JLR (Doip), Ford (IDS), Mazda (IDS), GM (Chevrolet , Buick, GMC, Cadillac, Holden, Opel, Vauxhall, Pontiac, Hummer,
Saab Saturn), VAG (VW, Audi, Seat, Skoda, Bentley, Lamborghini), Subaru, Volvo (Vida).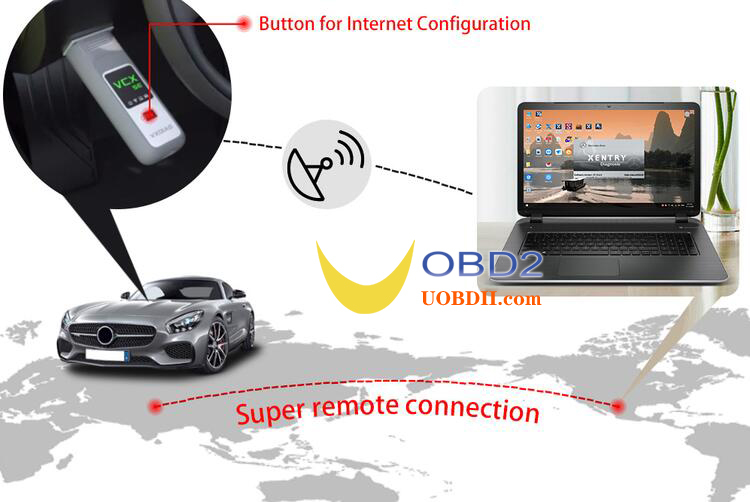 Software Version:
VXDIAG Benz Software: 2021.06
xentry 29.8.2.0
EPC/WIS
StarFinder
SDmedia
DTS Monaco 8.13.029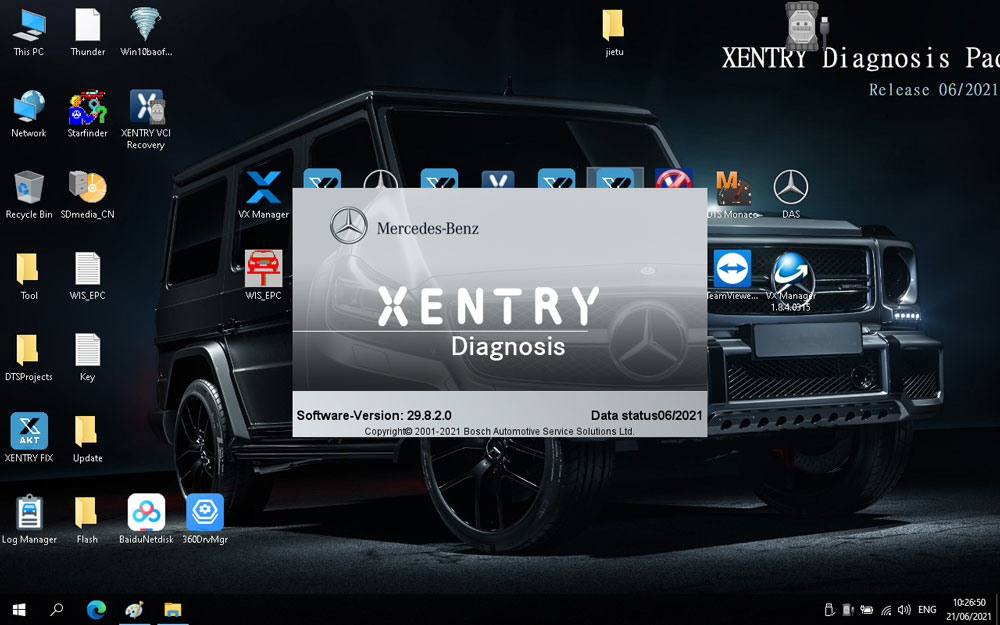 Multi-Language: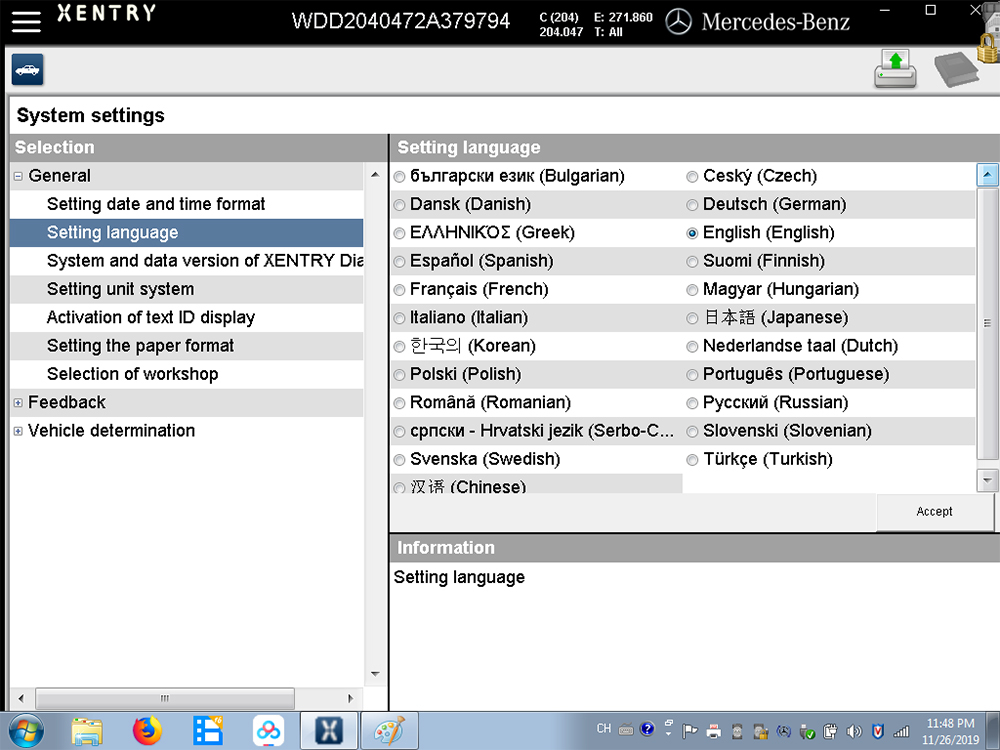 Benz DoiP VCX SE Can Access to All Systems of Benz:
including engine, transmission, airbag, ABS, ECM, SAM, CGW, EZS/EIS, EPKB, HUD, RBTM, HU5, HU55, HU6, HU7, ASR,ETS,ESP, Air, chassis, body, ME2-SFI, instrument panel, central locking control module, electric window control module, air conditioning system, ASR, ETS, ESP, ESM, ABC, TPS, Instrument cluster, Seat modules).
Benz DoiP VCX SE Supported Models:
A class:168.169.176
B class: 242、245、246
C class:190.201,202,203,204.205
E class: 110,114/115,123.124.207.210,211,212.213
S class:108/109,111/112,116,126,140,217.220,221,222
SL:107.129,230.231
SLS:197
SLK: 170, 171, 172 SLR: 199
SLC: 172, 197 CLA: 117
AMG GT: 194 CL: 140, 216, 215
CLS: 218, 219 CLK: 207 (E-COUPE), 208, 209
CLC: 203 R: 251
ML (SUV): 164, 163 GL (SUV): 164, 166
G (Jeep): 463, 461, 460 GLK (Jeep): X204
GLE: 292 GLC: 253
GLK: 201 GLA: 156
M/GLE: 166 GLS: 166
SMART: 451, 450 MAYBACH: 240
V class: 639, 638 SPRINTER: 903
VXDIAG VCX SE for Benz Specification:
Model Name: VXDIAG SE For Benz
Origin: CN(Origin)
External Testing Certification: ce
Electronic: No
Hardware Version: 2020
Item Height: 5cm
Item Length: 18.3cm
Power: 1W-3W
Material Type: Plastic
Special Features: Wifi
Special Features: USB
Item Weight: 0.38kg
Voltage: 9V-36V
Item Width: 10cm
Software: DAS/Xentry,WIS/EPC,DTS Monaco,etc
Package includes:
1pc x VXDIAG VCX SE For Benz with SSD
Shipping Method and Delivery Time:
US, UK, Czech and Russia Warehouse Shipping:
3-5 working days. Fast Delivery & Tax Free.
US Check:
Ship from US
UK Check:
Ship from UK
EU Check:
Ship from Czech
Russia Check:
Ship from RU
DHL Shipping:
3-5 working days. Usually we declare a lower value on DHL invoice to help with customs clearance. If address belongs to remote area, customer will need to pay remote handling cost or we can change to ship by EMS. Please remember to leave message if you have any special requirement.
Yanwen Express:
7-10 working days. No Tax or remote cost for European Countries.
Standard Post:
7-15 working days. To South America and Africa countries it may take 20-25 working days. Customers can tick Express Shipping Service to ship by DHL.