Foxwell NT530 Multi-System Scanner Support Latest BMW 2018/2019 & F Chassis Update Version of NT520
The Foxwell NT530 Multi-System Scanner is a unique tool that delivers OE-level diagnosis for different car brands and supports the most commonly required service and coding features. Through hardware and software upgrades, technical staff and enthusiasts can now approach problems with greater speed and accuracy.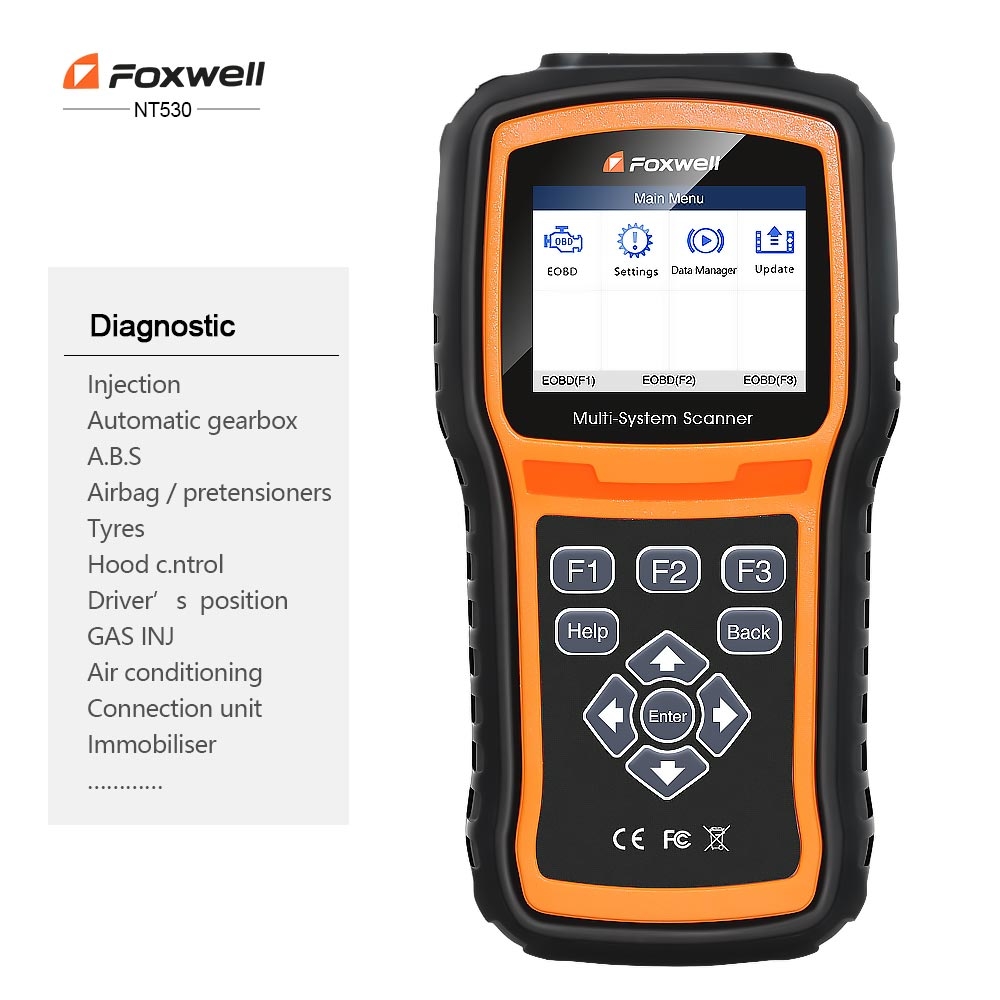 Top 7 Reasons to Get Foxwell NT530:1. Foxwell NT530 Offers OE-Level Diagnosis at Unbeatable Value.
2. NT530 Can Find Troubles More Accurately. 3. Access to Multiple Controllers5. NT530 can cover up to five vehicle makes. 6. Multi-Lanuage:
English, Chinese (Simplified), Chinese (Traditional),French, Deutsch, Spanish, Japanese, Russian,Polish, Dutch, Portugues, Korean, Swedish, Italian, Russian, Thai, Hungarian
7. Free Update for Lifetime. One Year Warranty. Foxwell NT530 Features:
- Works with the latest 2018/2019 models
- Gets access to powertrain, chassis and body systems
- Reads and clears diagnostic trouble codes and resets MIL of all systems
- Shows live vehicle sensors data in text and graph formats
- Merges interactive live sensor graphs for easy and intuitive diagnosis
- Records and playbacks your data-logs to catch intermittent failures
- Displays freeze frame data
- Retrieves ECU information
- Runs component/system bi-directional tests
- Supports advanced functions such as adaptations and control module coding
- Supports the most commonly required service features like steering angle sensor (SAS) calibration, DPF regeneration, ABS bleeding, BCM/SIR setup, etc
- Upgradable to cover more car makes at unbeatable value
- Multi-language menus and codes for an international marketplace
- Extremely easy to use with clearly arranged keypad, menu-driven operation and shortcuts
- Ergonomic design and ruggedly built for both shop and road tests
What are the advantages of NT530 VS. NT520 Pro?
1. NT530 is the hardware and software updated version of NT510 and NT520pro, more stable.
2. NT530 can support latest 2018/2019 models while NT520 pro/NT510 cannot.
3. NT530 can better support BMW F Chassis while NT520 pro/NT510 cannot.
4. NT530 support more car makes Maybach, Mitsubishi, Renault, Nissan, while NT520 pro/NT510 cannot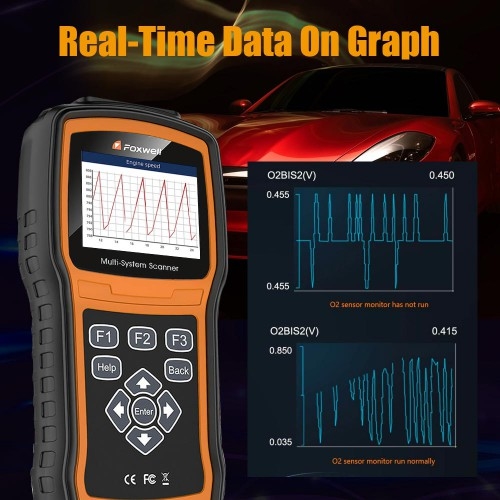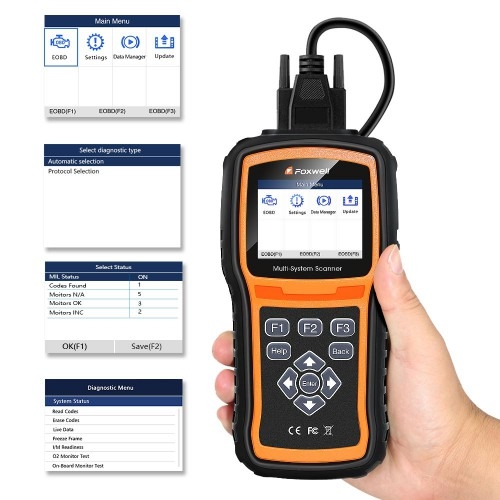 Foxwell NT530 Support Car List: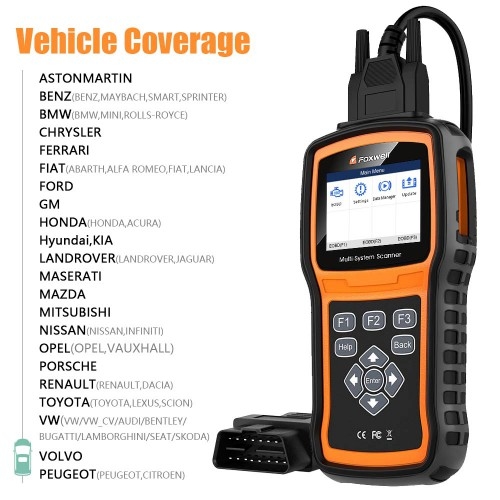 Abarth,Acura,Alfa Romeo,Aston Martin,Audi,AU Ford,BMW,Chrysler,Ferrari,Fiat,GM,Honda,Hyundai,Holden,Jaguar,KIA,Lancia,Lexus,Land Rover,Maserati
Mazda,Mercedes Benz,Mini,Mitsubishi,Nissan,Opel,Porsche,Renault,Rolls-Royce,Scion,Seat,Skoda,Smart,Sprinter Toyota,Vauxhall,VW
View Foxwell NT530 Detail Function List:
America Car Models
CHRYSLER
GM
FORD (EU Ford, American Ford)
Europe Car Models
Mercedes Benz (BENZ,MAYBACH,SMART,SPRINTER)

LANDROVER ((LANDROVER,JAGUAR))

FIAT (ABARTH,ALFA ROMEO,FIAT,LANCIA)

OPEL (OPEL,VAUXHALL)

VW (VW/VW_CV/AUDI/BENTLEY/BUGATTI/LAMBORGHINI/SEAT/SKODA)

VOLVO

PORSCHE

RENAULT (RENAULT,DACIA)

BMW(BMW,MINI,ROLLS-ROYCE)

ASTONMARTIN

FERRARI

MASERATI

PEUGEOT(PEUGEOT,CITROEN)
Asia Car Models
HYUNDAI (HYUNDAI,KIA)

TOYOTA (TOYOTA,LEXUS,SCION)

MAZDA

HONDA (HONDA,ACURA)

NISSAN (NISSAN,INFINITI)
Foxwell NT530 Update:
With internet access,you will always have the latest bug fixes,newly added parameters and functionality at your fingertips.
In addition,NT530 is upgradable to cover more car makes at unbeatable value.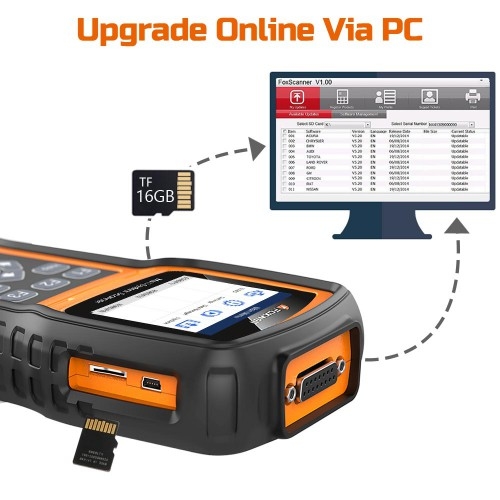 Foxwell NT530 Scanner FAQs:
Q1:
Does Foxwell NT530 support Oil reset function?
A1:
Yes,it can support this function
Q2:
Can it detect which abs speed sensor is bad on my E39?
A2:
Yes, but if you are working on a pre-2001, please make sure you are connecting to round 20 pin diagnostic port under hood(cable sold separately)
Q3:
Can this tool hook up and register a new battery for a 2013 bmw 535i xdrive?
A3:
Yes it can
Q4:
Which foxwell scanner works best for a 2004 bmw 330ci? Where do I get the 60$ bmw software?
A4:
The NT530 is the best choice. The scanner comes with the BMW software, you do not have toy pay extra for this
Q5:
Should i go with the NT530 or NT510 for my 2014 bmw 528i?
A5:
NT530 is the latest model. I recommend this unit. The older NT510 can not support newer cars.
Foxwell NT530 Scanner Customer Reviews:
Review 1:
Nice tool that says what it does. Has plenty of features. I bought this for my 2014 BMW X5 (F15) and it worked like a charm to reset my SRS Airbag MIL on my cluster. It found the fault (plug was somehow loose behind the glove box), removed glove box and hooked the connection, read the code again, cleared the code, light is gone and still paid less than at the stealership.
Review 2:
Tool works great on my 2013 X1. Has an impressive fleet of functions for its price. Verified this scanner IS capable of 02 sensor adaptation reset, transmission adaptation reset and more. A must own tool for any DIY BMW mechanic.
Review 3:
Takes some getting used to for button layout. When coding injectors first menu is cylinder selection. Then continue to next page to enter 6 digit values. Using on E60 535i. Definitely helps with getting to correct area for a proper diagnosis.
Review 4:
Works with BMW X5 5.0iX for transmission temperature and several more BMW specific advanced features such as Cylinder missfire Count. Can log data on to sd card for future referencing
Foxwell NT530 Specifications
Display: 2.8"TFT color screen
Working Temperature: 0 to 60°C (32 to 140°F)
Storage Temperature: -20 to 70°C (-4 to 158°F)
External Power: 8-18 Volts powered by vehicle battery
Dimensions: 195*95*38mm
Weight: 0.9KG
QTY/CTN: 30SETS
Weight/CTN: 1KG
CTN MEAS: 456*442*515mm
Foxwell NT530 Package includes:
1pc x NT530 Pro Multi-System Scan Tool
1pc x 16 pin Main Diagnostic Cable
1pc x Quick Start Guide
1pc x Nylon Carry Pouch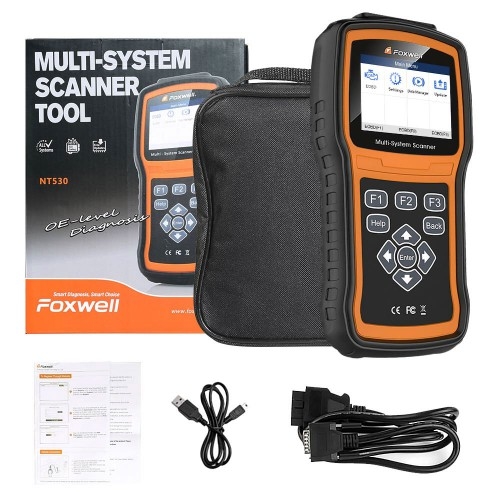 Shipping Method and Delivery Time:
US, UK, Czech and Russia Warehouse Shipping:
3-5 working days. Fast Delivery & Tax Free.
US Check:
Ship from US
UK Check:
Ship from UK
EU Check:
Ship from Czech
Russia Check:
Ship from RU
DHL Shipping:
3-5 working days. Usually we declare a lower value on DHL invoice to help with customs clearance. If address belongs to remote area, customer will need to pay remote handling cost or we can change to ship by EMS. Please remember to leave message if you have any special requirement.
Yanwen Express:
7-10 working days. No Tax or remote cost for European Countries.
Standard Post:
7-15 working days. To South America and Africa countries it may take 20-25 working days. Customers can tick Express Shipping Service to ship by DHL.