OBDSTAR FCA 12+8 UNIVERSAL ADAPTER for OBDSTAR X300DP or X300DP PLUS

FCA 12+8 ADAPTER Functions:
1. Used in key programming and cluster calibration via OBDII
2. Used with other diagnostic devices to read and clear fault code
3. It can not only work together with OBDSTAR X300 DP, X300 DP Plus, but also Autel MaxiSYS and Autel IM608.
Development Background:
Vehicles are equipped with sgw safety gateway modules to prevent access to the vehicle from the OBD2 port via a non-original diagnostic scanner.
The purpose of this module is to prevent attacks on the vehicle network via the CAN bus.
How to Use FCA 12+8:
Locate and unplug the 12pin and 8PIN connectors of the SGW module, then connect the FCA 12+8 directly to the 12pin and 8pin (two connectors connected to the SGW) connector on the car. At this point, normal communication with the car can be achieved.
FCA 12+8 ADAPTER Vehicles List:
FIAT
MASERATI
CHRYSLER
DODGE
JEEP
2018- FIAT

2018- MASERATI and GHIBLI
2018- CHRYSLER 300
2018- CHRYSLER PACIFICA
2018- DODGE CHALLENGER
2018- DODGE CHARGER
2018- DODGE DURANGO
2018- DODGE JOURNEY
2018- RAM
2018- JEEP CHEROKEE
2018- JEEP GRAND CHEROKEE
2018- JEEP COMPASS
2018- JEEP WRANGLER
2018- JEEP RENEGADE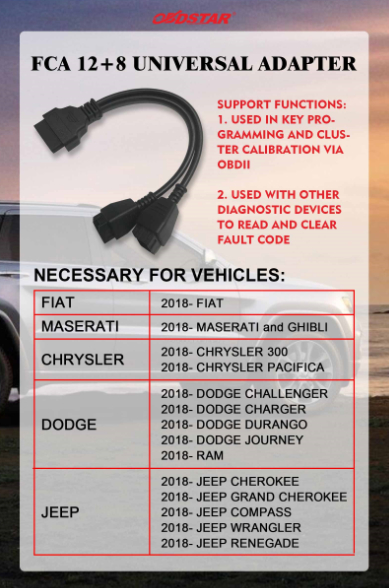 Examples of some models:2018-DODGE RAM 1500/2500/3500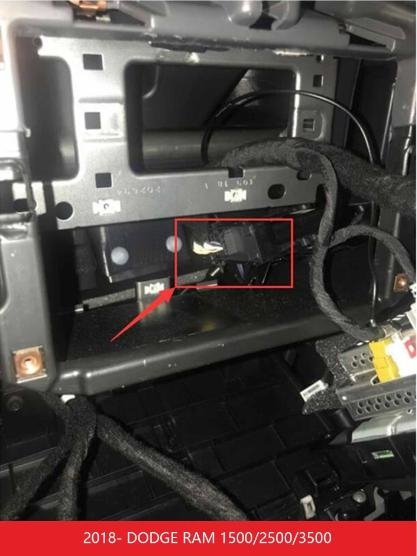 2018-DODGE DURANGO and 2018 JEEP GRAND CHEROKEE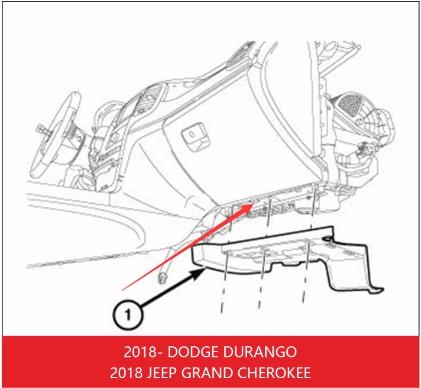 2018 MASERATI GHIBLI SGW Location:
Remove the steering wheel guard, at the bottom of steering column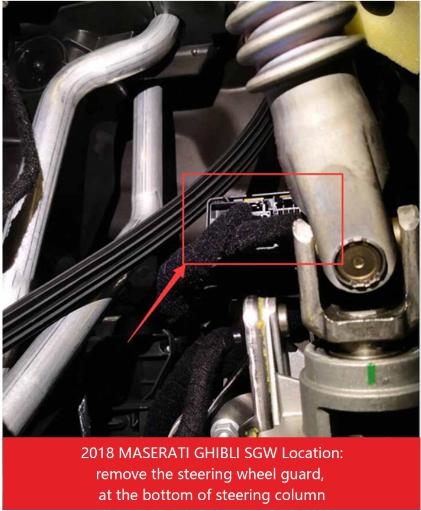 Package includes:
1pc x OBDSTAR FCA 12+8 UNIVERSAL ADAPTER for OBDSTAR X300DP or X300DP PLUS
Shipping Method and Delivery Time:
US, UK, Czech and Russia Warehouse Shipping:
3-5 working days. Fast Delivery & Tax Free.
US Check:
Ship from US
UK Check:
Ship from UK
EU Check:
Ship from Czech
Russia Check:
Ship from RU
DHL Shipping:
3-5 working days. Usually we declare a lower value on DHL invoice to help with customs clearance. If address belongs to remote area, customer will need to pay remote handling cost or we can change to ship by EMS. Please remember to leave message if you have any special requirement.
Yanwen Express:
7-10 working days. No Tax or remote cost for European Countries.
Standard Post:
7-15 working days. To South America and Africa countries it may take 20-25 working days. Customers can tick Express Shipping Service to ship by DHL.