Ford Clamp for FO21 and Jaguar Tibbe Key Work with 2M2 TANK Key Cutting MachineHighlights:
Global patent technology
Rotate automatically while 12 & 16 sides cut for Fo21 & Tibbe Rotated Key
Set Built-in-stacode
Standard Clamp for Laser Key, Standard Key, Cruciform Key, Dimple Key, Sided Key, Tracked Key (Extra more Hu162-T,Toy2,Hu66)
Key Blank Installation:
1. Loosen the screw.
2. Remove the standard fixture.
3. Remove the probe.
4. Install the FO21/TEB1 fixture.
5. Tighten the screw.
6. Insert New key blank.
7. Align the red line of the axis to the red line on the right.
8. Turn the key blank off the horizontal position.
9. Tighten the nut by hand at first.
10. Use the fixed block to locate the key blank.
11. Pull the key blank towards the arrow.
12. Rotate the nut and tighten it.
13. Use the red spanner to fix the axis;use the blue spanner to tighten the nut.
14. Move the fixed block away.
Key blank installation is finished, the last step is to connect the power line and click confirm.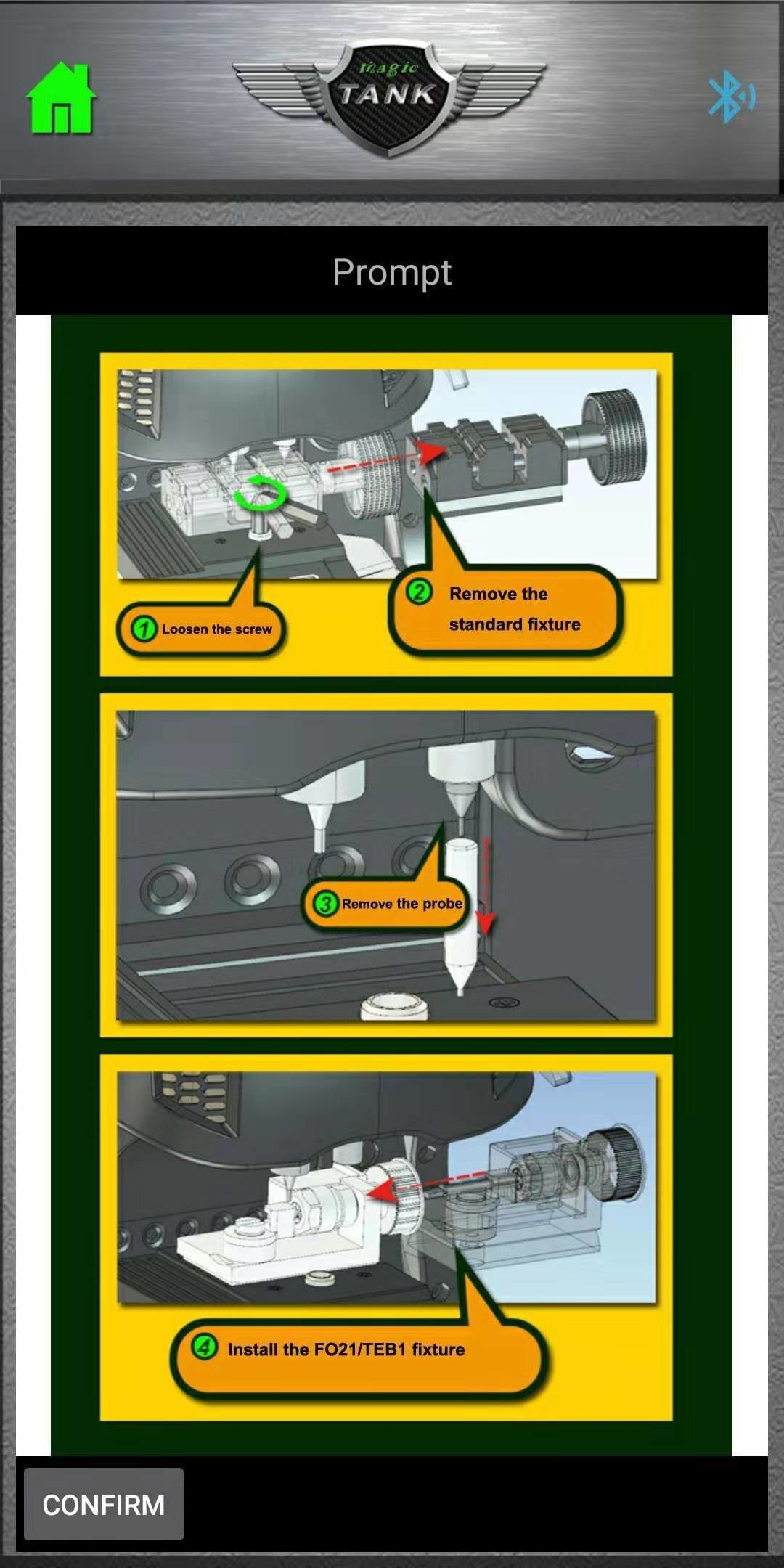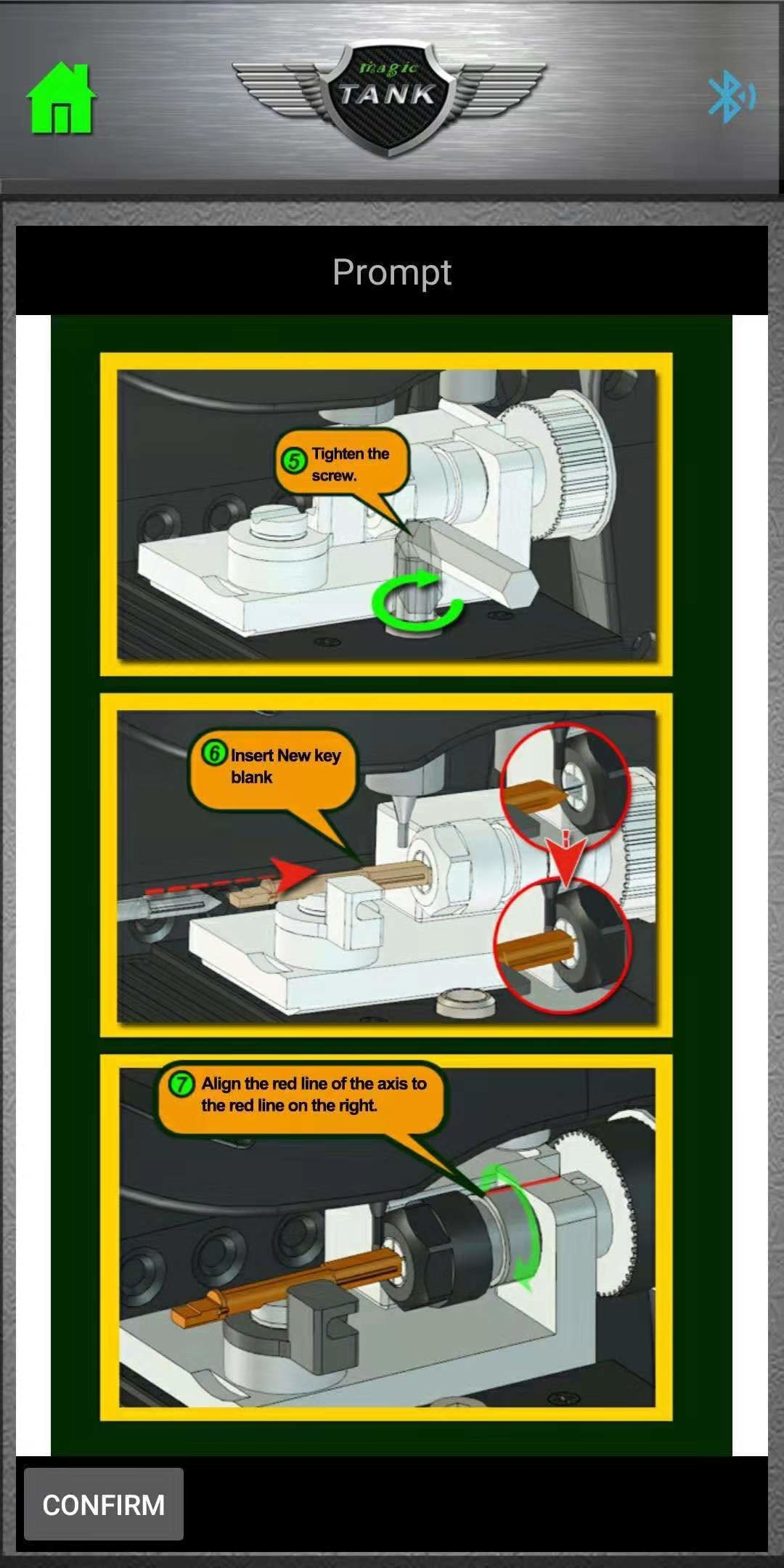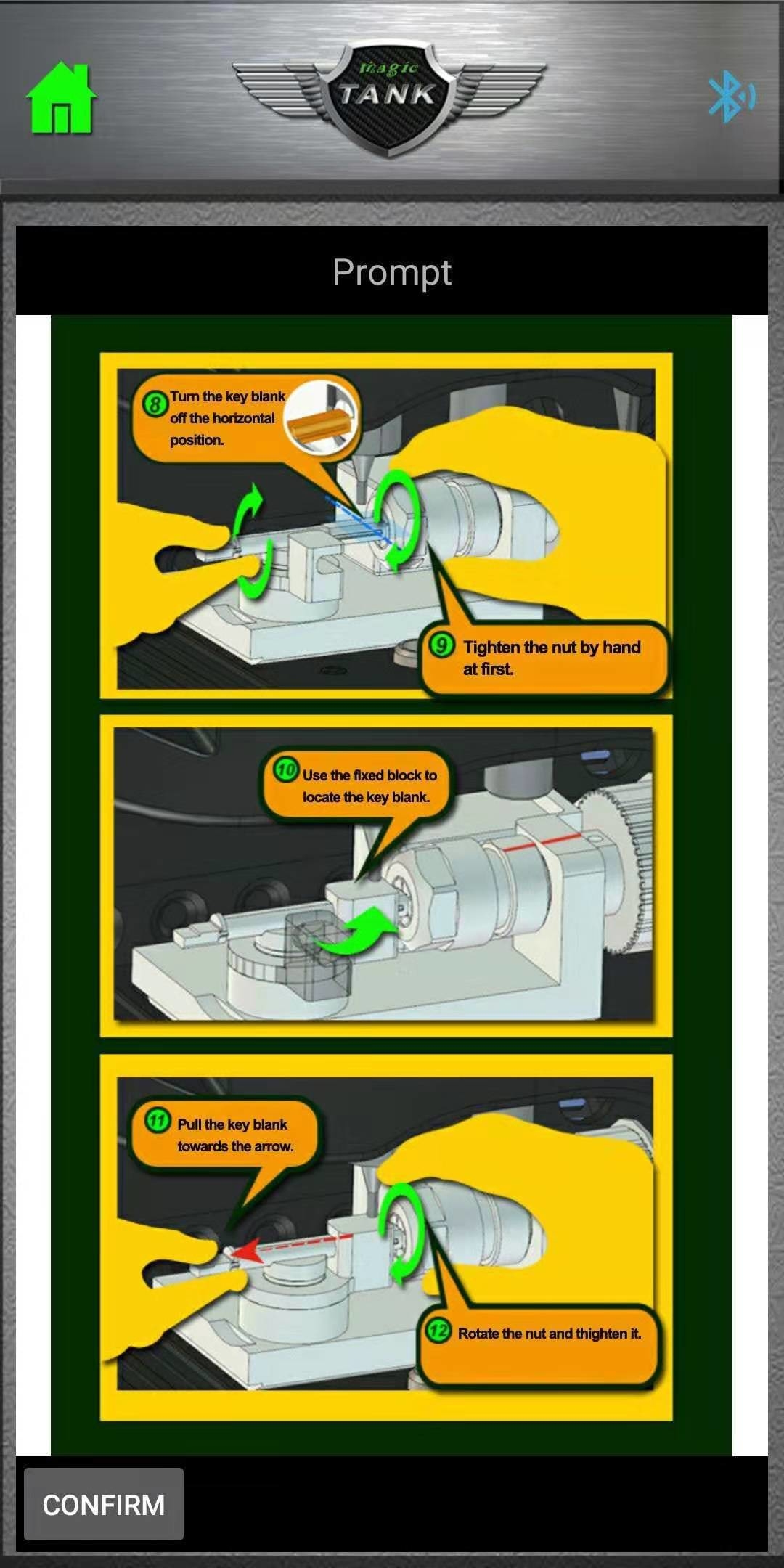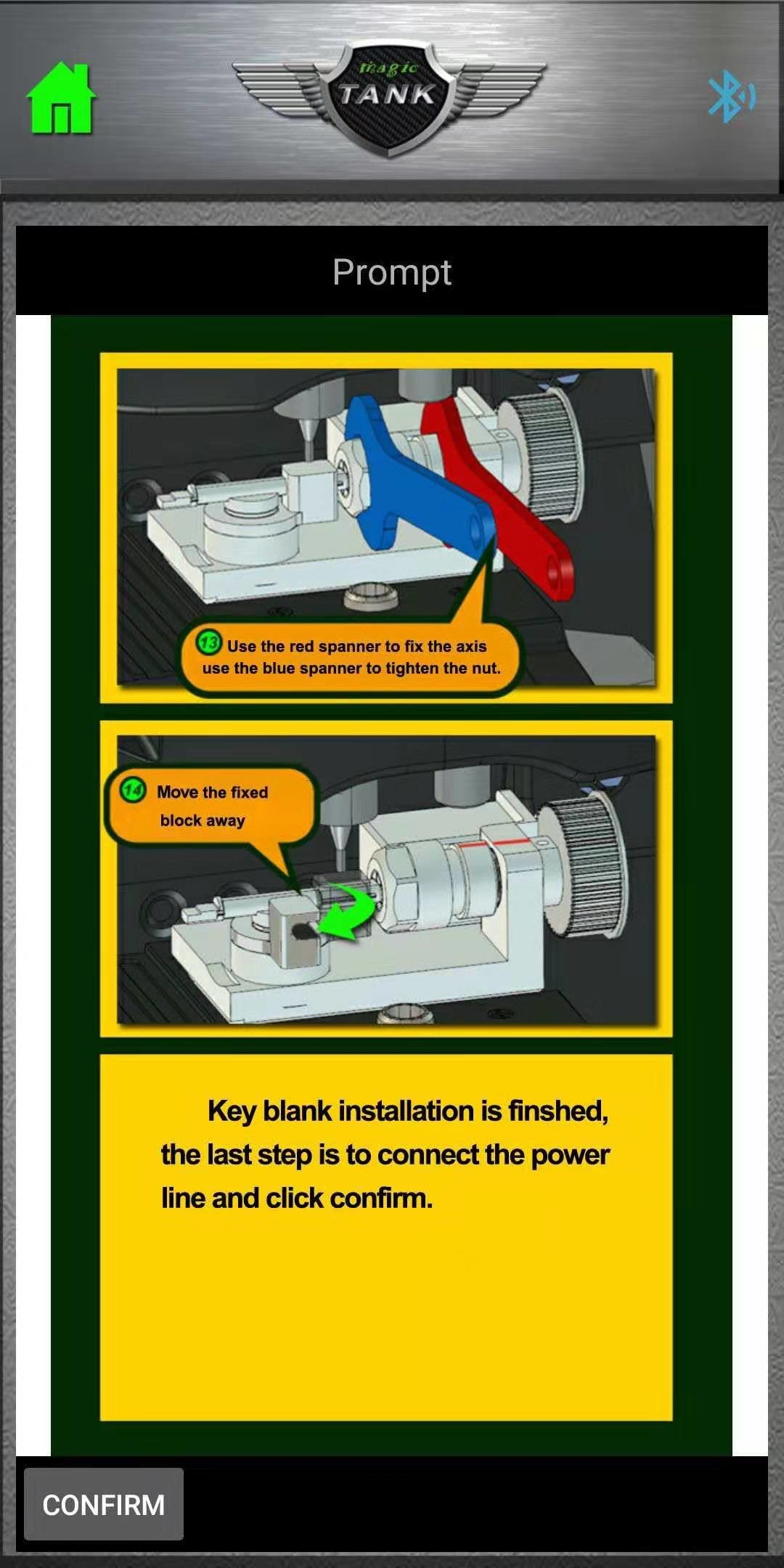 Package includes:
1pc x TANK 2-in-1 Automatic Key Cutting Machine Automatic Rotating Clamp
Shipping Method and Delivery Time:
US, UK, Czech and Russia Warehouse Shipping:
3-5 working days. Fast Delivery & Tax Free.
US Check:
Ship from US
UK Check:
Ship from UK
EU Check:
Ship from Czech
Russia Check:
Ship from RU
DHL Shipping:
3-5 working days. Usually we declare a lower value on DHL invoice to help with customs clearance. If address belongs to remote area, customer will need to pay remote handling cost or we can change to ship by EMS. Please remember to leave message if you have any special requirement.
Yanwen Express:
7-10 working days. No Tax or remote cost for European Countries.
Standard Post:
7-15 working days. To South America and Africa countries it may take 20-25 working days. Customers can tick Express Shipping Service to ship by DHL.