Renolink OBD2 Renault ECU Programmer

Software Language: French
Software Version: V1.52

Renolink is a professional programming device for programming electronic control units in Renault and Dacia vehicles, including new models recently produced.
Renolink has many features like UCH matching, airbag programming, engine ECU programming, key coding, key deletion, dashboard coding, eprom and flash reading and writing in Renault and Dacia vehicles.

The works you can do with Renolink programming device:
- Eprom read / write
- ECU Resetting
- Clear Crash Airbag
- Airbag reset
- Airbag Virginize
Keys
- KEY Programming
TDB (cluster)
- Indicator Programming
- ECM Programming
- UCH Programming
-
EPS Virginizer
- EPS Resetting

You can connect Renolink programmer device to vehicles via OBD socket, and you can make programming easily and delete memory and introduce units without disassembling ECU, EPROM and flash drives. Thanks to the Renolink, you can easily virginize and re-program the parts like UCH, motor bracket, indicator, airbag module, fuse table, which are installed new or used ones on the Renault and Dacia vehicles.

Renolink Software Display: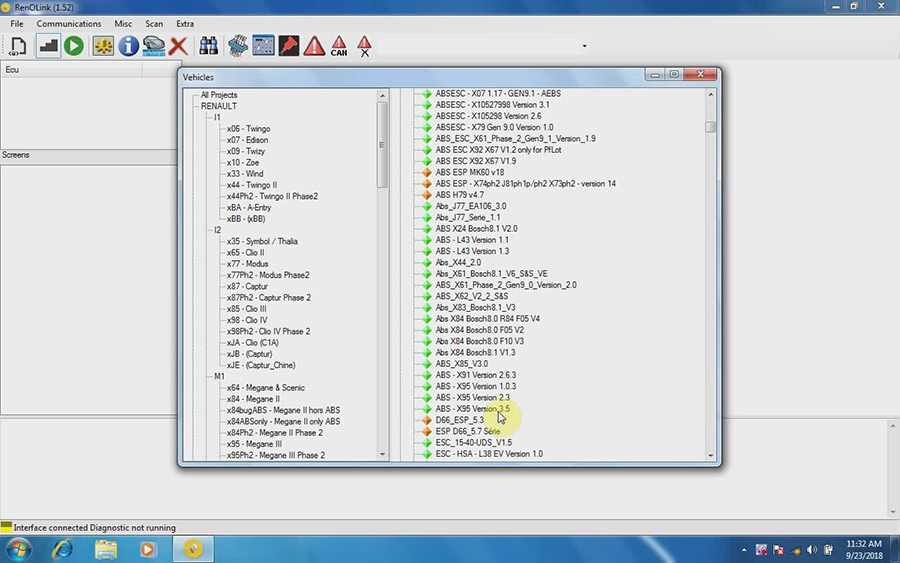 Package includes:
1pc x Renolink OBD2 Renault ECU Programmer
Shipping Method and Delivery Time:
US, UK, Czech and Russia Warehouse Shipping:
3-5 working days. Fast Delivery & Tax Free.
US Check:
Ship from US
UK Check:
Ship from UK
EU Check:
Ship from Czech
Russia Check:
Ship from RU
DHL Shipping:
3-5 working days. Usually we declare a lower value on DHL invoice to help with customs clearance. If address belongs to remote area, customer will need to pay remote handling cost or we can change to ship by EMS. Please remember to leave message if you have any special requirement.
Yanwen Express:
7-10 working days. No Tax or remote cost for European Countries.
Standard Post:
7-15 working days. To South America and Africa countries it may take 20-25 working days. Customers can tick Express Shipping Service to ship by DHL.