OBDSTAR X300 Pro4 Pro 4 Key Master Auto Key Programmer
OBDSTAR X300 Pro4 is an all-purpose immobiliser programming device meticulously designed by OBDSTAR for locksmith. The device inherits the automobile immobiliser programming technology from OBDSTAR with a lot of advantages of early start, wide model coverage, fast programming speed and special features All-in-one machine structure, more convenient to use full optimization hardware, running more stable, faster and smoother.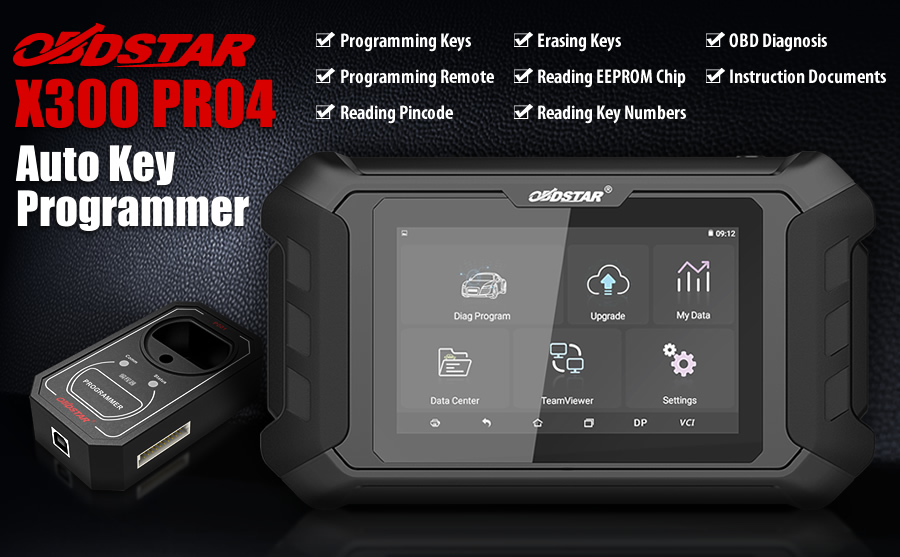 OBDSTAR X300 Pro4 Highlights:
1. OBDSTAR X300 Pro4 covers same immo function as OBDSTAR X300 DP Plus.
2. The update cycle is short and fast (updated every 2-3 days)
3. Free Update Online for One Year, after one year it will cost $249 per year.
4. Strong competitiveness and industry advantage
5. Some models can support 18/19 years of car (such as GM/Mazda/Renault)
6. Add a new help function as shown below: (Applicable to some models, R & D information is being update)
7. New GM IMMO V33.24 Update, Need to Buy OBDSTAR CAN FD Adapter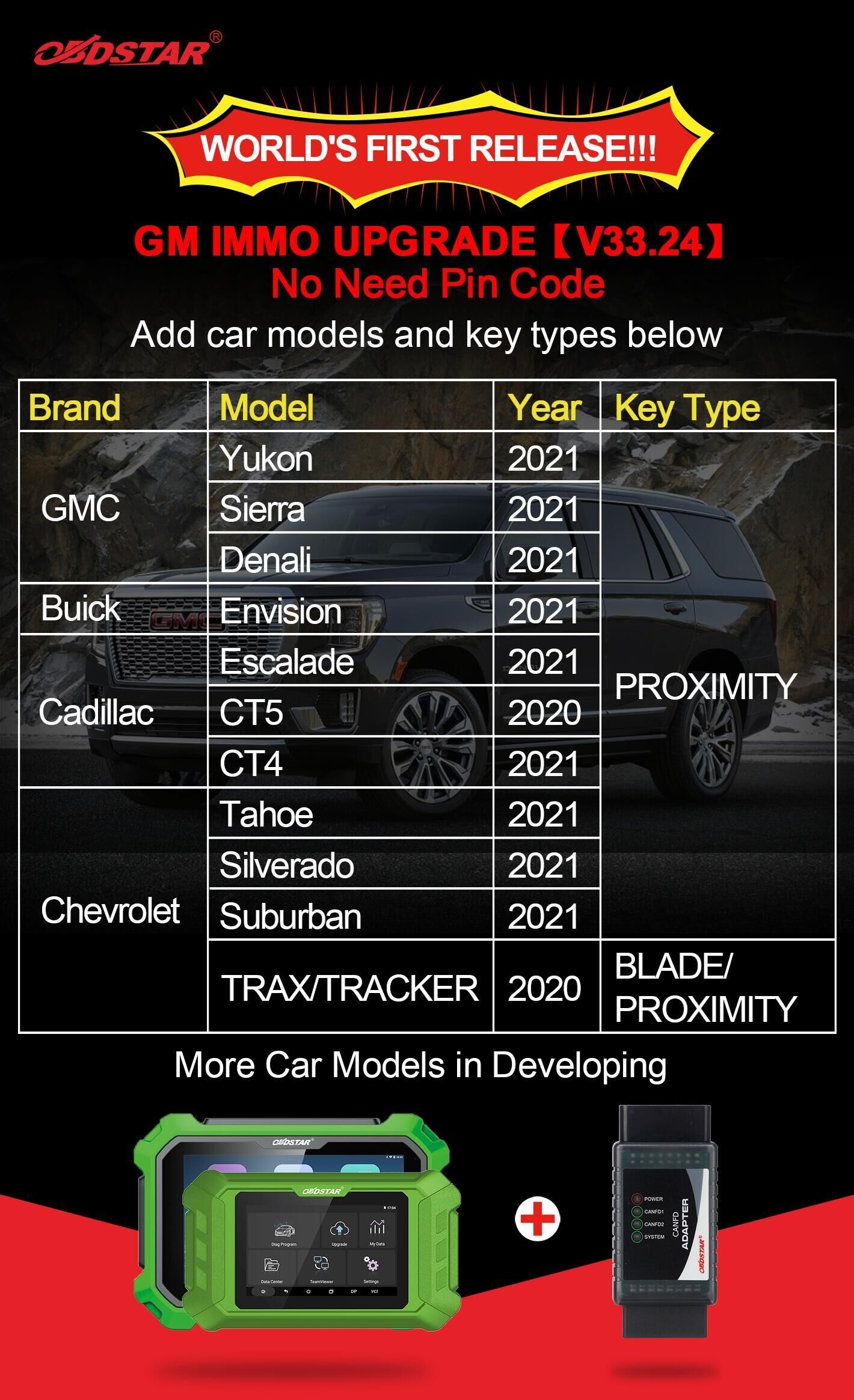 Notice:
Dealer Code: 0086A002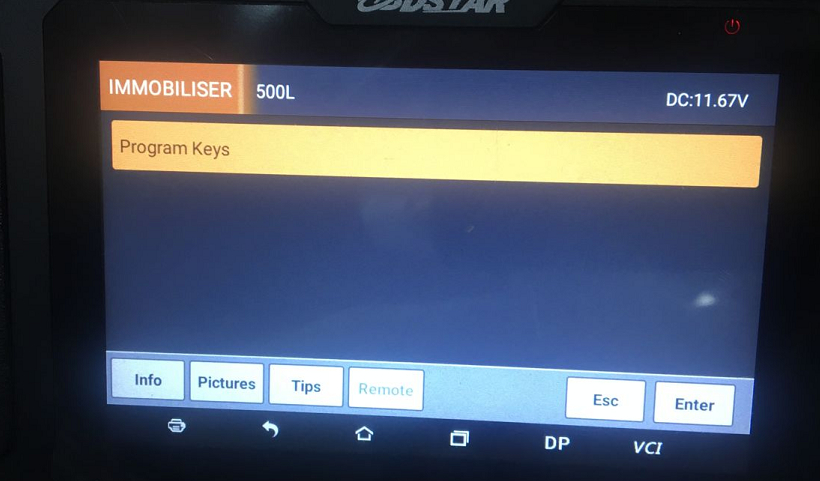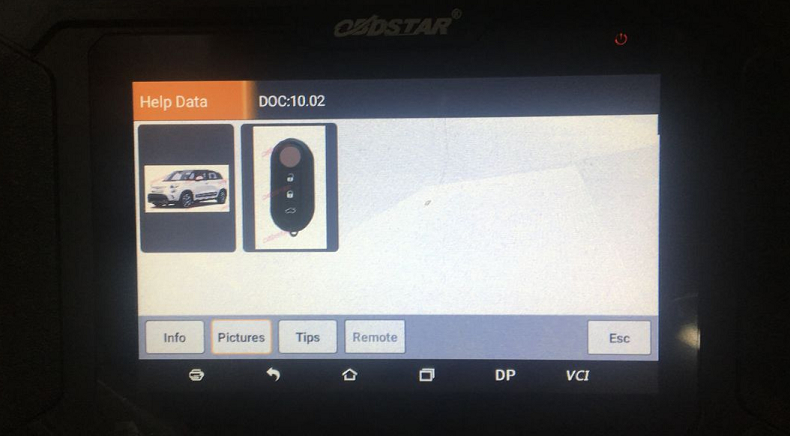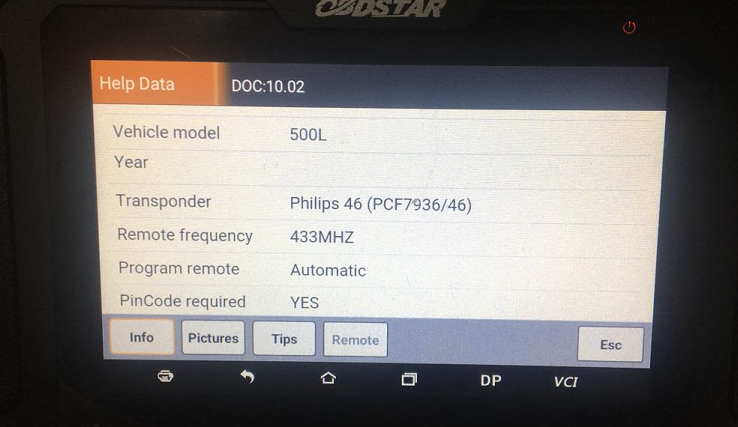 OBDSTAR X300 Pro 4 Programmer Function List:
Programming Keys
Erase Keys
Programming Remote
Read Key Numbers
Pincode Reading
EEPROM Chip Read
OBDII Diagnosis
OBDSTAR X300 Pro 4 Update Note:OBDSTAR X300 DP Plus Update Oct 29th,2019
CAS1 7 Series E65/E66 2001-2005
CAS2 3 Series E90/E91/E92/E93 2005-2007
CAS2 5 Series E60/E61 2004-2007
CAS2 6 Series E63/E64 2003-2008
CAS2 7 Series E65/E66 2005-2009
CAS3 1 Series E81/E82/E87/E88 2007-2008
CAS3+ 1 Series E81/E82/E87/E88 2009-2012
CAS3 3 Series E90/E91/E92/E93 2007-2009
CAS3 3 Series E90/E91/E92/E93 2009-2012
CAS3/CAS3+ 5 Series E60/E61 2008-2010
CAS3/CAS3+ 6 Series E63/E64 2008-2010
CAS3+ X1 E84 -2014
CAS3+ X5 E70 2008-2013
CAS3+ X6 E71/E72 2008-2014
CAS3/CAS3+ Z6 E89 2008-
CAS3+ Mini 2008-2014
OBDSTAR X300 Pro 4 Programmer Support Car Models List:Europe:
BMW,Benz,Borgward,Peugeot,Citroen,DS,Dacia,Fiat,Jaguar,Lancia,Land Rover,Opel,Porsche,Renault,Smart,Volvo,Iveco,VW/Audi/Skoda/Seat
Japan:
Honda,ISUZU,Mazda,Mitsubishi,Nissan,Subaru,Suzuki,Toyota,Lexus
Korea:
Hyundai,KIA,Ssangyong
America:
Ford,Chrysler,GM
China:
Baic,Besturn,Bisu,Brilliance,BYD,Changan,Changhe,Chery,Cowin,DFFengshen,DFFG,Dfliuzhou,Enranger,Foton,Geely,Greatwall,Hafei,Hanteng,Hawtai,Himiko
Hongqi,Huanghai,JAC,Jiabao,JMC,Lifan,Lufeng,Luxgen,Maxus,Qnlotus,Qoros,Roewe,Sgmw,SWN,SoUEAST,TJFAW,Traum,Trumpchi,Xenia,Yema,ZD,Zhongxing,Zotye,Changfeng
Comparision between X300 PRO 4 and X300 DP PAD PLUS:

Function
Prouduct Photo
X300DP Plus
X300 Pro 4
Available Or Not
Software
(Immo)
Programming Keys
√
√
Erase Keys
√
√
Programming Remote
√
√
Read Key Numbers
√
√
Pincode Reading
√
√
EEPROM Chip Read
√
√
OBDII Diagnosis
√
√
Cluster Calibration
√
×
Diagnosis
√
×
ECU Clone
√
×
ECU Programming
√
×
Oil Service Reset
√
×
Other Special Functions
√
×
RT100 Remote
√
×
Luxury Models Coverage
√
×
Specification
Opration System
Android5.1.1
Android5.1.1
Camera
supported
×
CPU
Exynos4418 Dual Core ARM Cortex
A9 1.4GHz
RK3128 quad-core,
ARM Cortex A7@1.2Ghz
Battery
3700mA,
rechargeable polymer lithium battery
2600Ma lithium ion
Extension Memory Card
32G Micro SD(TF) card supported
32G Micro SD(TF) card supported
Storage Capacity
32GB
16GB
LCD
8.0 inch
5.0 inch
LCD resolution
1280*800
800*600
Touch screen
Capacitive touch screen
Capacitive touch screen
Wi-Fi
supported
supported
Working Temperature
-10℃~55℃(14℉~131℉)
-20℃~55℃(14℉~131℉)
Storage Temperature
-20℃~70℃(-4℉~158℉)
-20℃~70℃(-4℉~158℉)
Weight
about 1.0kg
about 700g
Dimension
254mm*174mm*35mm
140mm*89mm*18mm
Accessory
OBDSTAR X300 Pro4 Overview: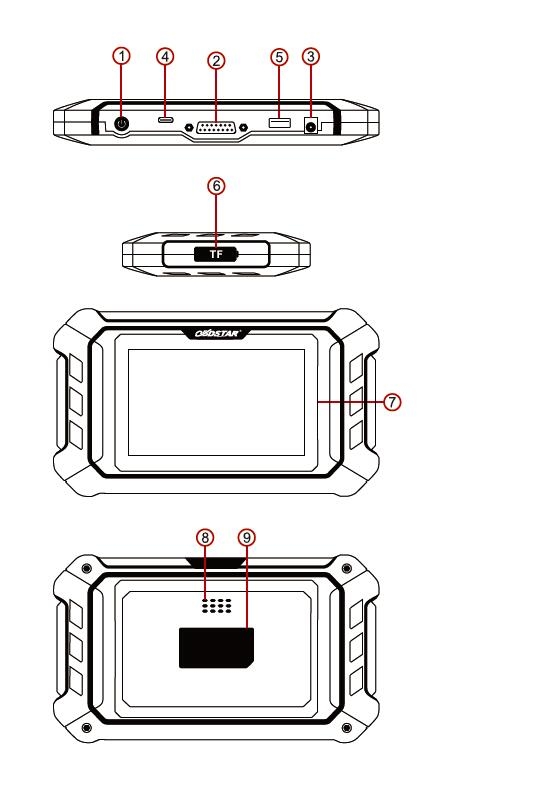 ① Power/Lock
② Main Cable Port
③ Charging Port
④ TYPE-C Interface
⑤ USB Interface
⑥ TF Card Slot
⑦ Touchscreen/Display Screen
⑧ Speaker
⑨ Serial Number Sticker
How to Register Activation and Update?Power on
Long press Power button for 5 seconds
Register Activation
Click on the VCI function on the screen-->User information-->Register-->fill in information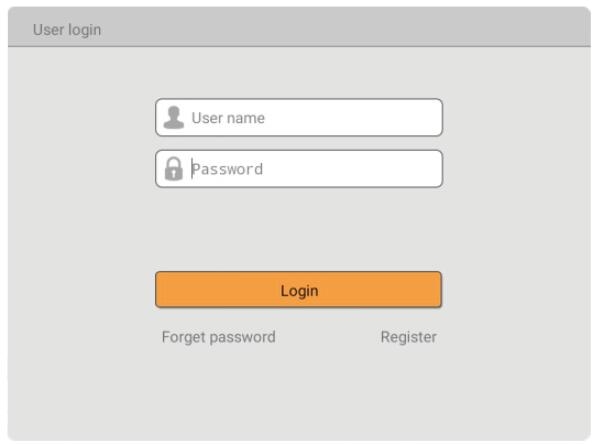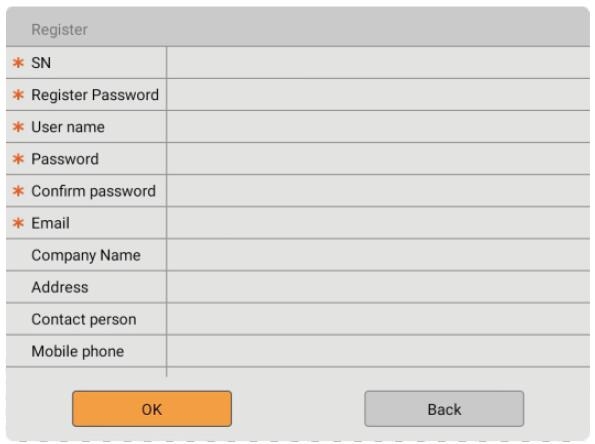 OBDSTAR X300 Pro 4 Programmer Specifications:
Operation System: Android5.1.1
CPU: RK3128 quad-core,ARM Cortex A7@1.2Ghz
Battery: 2600Ma lithium ion
Extension Memory Card: 32G Micro SD(TF) card supported
Storage Capacity: 16GB
LCD: 5.0 inch
LCD Resolution: 800*600
Touch Screen: Capacitive touch screen
WiFi: Supported
Working Temperatures: -20℃~55℃(14℉~131℉)
Storage Temperature: -20℃~70℃(-4℉~158℉)
Weight: About 700g
Dimension: 140mm*89mm*18mm
OBDSTAR X300 Pro 4 Programmer Package list:
1pc x X300 Pro 4 Unit
1pc x Main cable
1pc x Charger
1pc x OBDII-16
1pc x HYUNDA-10
1pc x KIA-20
1pc x HONDA-3
1pc x P001 Programmer
1pc x C001 Board
1pc x C002 Board
1pc x W001
1pc x Tool Box
1pc x OBDSTAR Certificate
1pc x X300 Pro 4 Fast Guide Manual
1pc x Packing List
1pc x Multifunctional Jumper (Optional)
1pc x Renault Converter (Optional)1pc x FCA 12+8 (Optional)
Shipping Method and Delivery Time:
US, UK, Czech and Russia Warehouse Shipping:
3-5 working days. Fast Delivery & Tax Free.
US Check:
Ship from US
UK Check:
Ship from UK
EU Check:
Ship from Czech
Russia Check:
Ship from RU
DHL Shipping:
3-5 working days. Usually we declare a lower value on DHL invoice to help with customs clearance. If address belongs to remote area, customer will need to pay remote handling cost or we can change to ship by EMS. Please remember to leave message if you have any special requirement.
Yanwen Express:
7-10 working days. No Tax or remote cost for European Countries.
Standard Post:
7-15 working days. To South America and Africa countries it may take 20-25 working days. Customers can tick Express Shipping Service to ship by DHL.